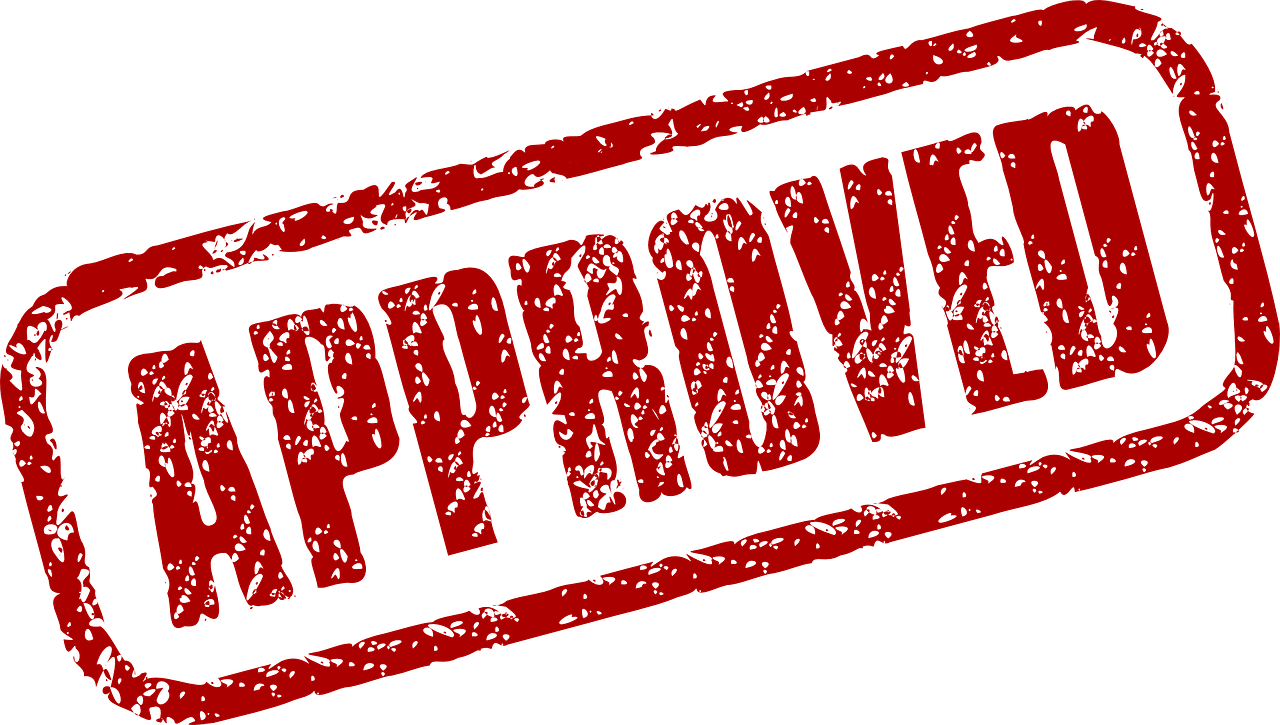 Are you wondering about the in's and out's of Guaranteed Acceptance Life Insurance?  Maybe you are considering the purchase of a smaller whole life policy to cover burial expense, funeral costs or all your final expenses? Did you see an advertisement on TV or receive something in the mail?
Whatever the case, you need to understand what these types of policies are all about. They routinely accept anyone who falls in the age bracket of 50-85.  Some carriers will even take people considerably younger than that.  The key here is, a Guaranteed Acceptance life insurance policy is another trendy name for Guaranteed Issue Life Insurance.  There you have it.
These policies are meant for people who are in poor health for all intensive purposes.
The Need to Know About any Guaranteed Issue Life Insurance Policy
I have stated this in multiple posts on this site.
All Guaranteed Acceptance Life Insurance products are the last life insurance option to consider.
This is a no medical exam policy, with graded benefits that should only be considered when all other life insurance options have been ruled out.
In other words, the insured cannot qualify based for life insurance based on their health.
You must understand, the cost of insurance is simply higher in these policies and benefits are lower.  Coverage tends to be "glamorized" on television.
When we as consumers throw out all the glitz of the marketing tactics, we find that during the first 2-3 years (carrier dependent), these policies only pay out a limited benefit for natural death.
During the graded or limited benefit period (2-3 years) benefits are reduced.  During this limited benefit time, the insurer will pay return all paid premiums plus a compounded interest rate of  7-10% to the beneficiary if natural death occurs.
The "waiting period" and interest rate will vary from company to company in the specifics of their guaranteed acceptance life policy.
However, for all accidental death, full benefits are available upon acceptance.  Once those first couple of years pass, coverage for natural death will increase to full face value (death benefits).
Premiums for the policy will remain fixed for life regardless of benefit level.
Understand that the insurance company issuing the coverage is taking a very high risk here.
First of all, they are not asking any health questions nor is there any requirement to have a medical exam.  They do not know anything about you otherwise so it cannot be medically underwritten.
Without some reassurance they must up charge all applicants in decent health or not.
Guaranteed Issue Life Insurance is considerably more expensive then medically underwritten life insurance.
In most cases, this type of life insurance is unnecessary.
There are much more affordable ways of obtaining life insurance with full, immediate benefits for your loved ones.
We always recommend a fully underwritten policy, but there are also no medical exam, simplified issue, medically underwritten policies issued very quickly that ask just a few questions to qualify you.
For more information on no medical exam, simplified issue life insurance for seniors, you can go here to get some answers.
A good, general of thumb to remember here…the easier it is to apply and qualify for, the more expensive it will be.
It may be very enticing to hear you cannot be turned down for coverage.  However, they can and will turn your family down from receiving full benefits for 2-3 years.
Again, this is the limited or graded death benefit period.
Remember, the less "invasive" a life insurance application is, the harder it will hit your wallet.
You can take that to the bank!!
Guaranteed Acceptance Life Insurance Complaints
Of the volumes of complaints you will hear about this type of coverage, companies like Colonial Penn Life Insurance with their Guaranteed Acceptance Life Insurance tend to push this type of life insurance.  It is certain an offering very familiar to many seniors.
Alex Trebek of Jeopardy fame promotes this product and makes wonderful claims about it.
It is his job as a paid Colonial Penn Spokesman.
In the past, former NFL quarterback Joe Theismann and Ed McMahon had served in this function.
The typical Colonial Penn complaint states that the company did not pay the full death benefit when their loved one died.
Further, is the suggestion that Colonial Penn did not honor its claims as such.
Some believe that they were misled by their representative.
Though we have no affiliation with Colonial Penn Life, they do pay their claims as stated in the policy.
Folks, it is very important to understand these policies do not provide full benefits until the waiting period has expired.
It has a limited benefit period built into the policy.
Do not overlook this.
That is the reason for most of the disgruntled beneficiaries of these policies.
Ladies and Gentleman, what got lost in translation here with the high paid spokesman…this is the nature of this type of product and therefore the benefits are graded or limited the first couple of years.
If death occurs due to natural death, the beneficiary will not be receiving a fat check.  Limited benefits apply.
Now, 7% compounded interest plus return of premiums is nothing to sneeze at, but it won't pay the all the bills will it?
Colonial Penn is paying according to the terms of their Guaranteed Acceptance Life Insurance policy though.
Yes, the beneficiary may be upset, but the policy is meant to negate the risk to the insurer of those people who are in poor health to begin with.
You can't expect to take out homeowners insurance when your house starts burning down either.
Make sure you are dealing only with a seasoned, independent life insurance agent.
This is my best suggestion.
Avoid rookies and look for someone reputable and you should come out ok.
Guaranteed Acceptance Life Insurance No Waiting Period?
If you have read thru this article to this point, you may already know the answer to the headline above.
"No Waiting Period" refers to the graded or limited benefit period that is part of all Guaranteed Issue Life Insurance policies.
The waiting period for full benefits is either 2 or 3 years.
The short answer to this question is no.
There is not a life insurance carrier that will give anyone full benefits on a Guaranteed Issue basis until you pass the particular insurers waiting period.
None.
It becomes pure risk and a financial loss for the insurance company.
Any insurance company that has paying ability relies on having enough revenue for the policy owners in that block of business who all together, create a giant money pool.
Again, that is like calling in for homeowners insurance as your house is burning down.
No company will do it.
The best you are going to do if your health does not qualify you for a standard, medically underwritten life insurance policy is to purchase a Guaranteed Issue policy with the shortest waiting period or arrange prepayment at a funeral home if you are in a bit of a crisis.
Just be sure you talk to a health condition specialist that brokers lots of life insurance companies.  Every company is different is what is acceptable.
Conclusion
If you have very poor health and need to take a serious look at guaranteed issue life insurance, you should check out our review of Gerber Life's Guaranteed Issue policy.  It is designed for those people living with very difficult health conditions and is most often the most affordable option like this out there.
Go here and read up on it.
It is not our goal to discourage you from purchasing a policy like this, but more often than not, life insurance consumers qualify for other, no exam policies that save them a lot of money while offering full, immediate, life long benefits.
I would suggest nearly 90% of our clientele have been able to qualify for full, immediate benefits at a much lower price.
It is our goal to educate our visitors and clientele so they can make better, informed decisions on their specific life insurance needs.  Let us know if we can be of assistance to you in any way.  We're here to help.  800-598-6445