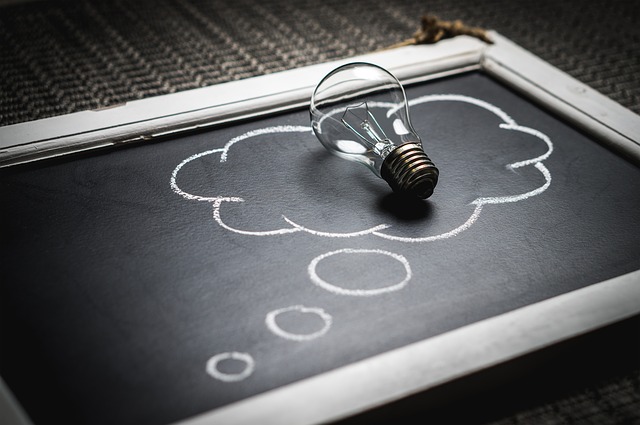 You've got life insurance questions, and we've got the answers!! Can I get life insurance for a preexisting condition(s)? Yes, you certainly can. You may have more options than you have been led to believe.
In this post, we are going to focus on the policies that are most likely to approve you if you may have multiple medical conditions. These policies are all no exam policies meaning no one will come to your home to test you no will you have to visit the doctor's office.
Traditional, full medical underwritten policies with an exam are going to be the least expensive, but for some people, they aren't the solution they are looking for or may result in poor outcome.
Do you just need a smaller amount of whole life insurance (<=$50,000) or have a very serious health condition? If that is the case, you will like this read because it provides the info you need to move forward in your quest.
No Exam Life Insurance
There are 3 types, no exam life insurance out there. The vast majority of them are based on whole life insurance. While there are No exam term policies out there, the vast majority of them require very good health to qualify. So, we will on only discuss the appropriate whole life insurance products. Not all carriers will offer the same products.
The best benefits and pricing will come from a "level or immediate" death benefit policy. If you have a pre-existing situation we can't get you qualified for one the the many insurance companies offering no exam, level benefit whole life insurance, there is "Graded Benefit" whole life insurance. Now, if your confined to a nursing home, have active internal cancer, needing or had an an organ transplant in recent years, you will require, "Guaranteed Issue" Life Insurance also know as Guaranteed Acceptance life insurance.
All of these 3 types of life insurance policies have no exam, blood tests etc. This type of life insurance enables those who have preexisting conditions some additional leeway in qualifying for coverage.
For some people, a major personal obstacle to obtaining quality life insurance coverage is the medical exam that they must satisfy to get a policy issued. Yes, a traditional life insurance policy does require the applicants to go through a paramedical exam (paid for by insurer or insurance agency) in their home so that the insurance company can make an assessment of the risk involved in covering the insured.
Why the paramedical exam if you go to the doctor for regular checkups and feel fine?
Well, the insurer has to verify that as of the date you are applying that your health is acceptable to meet their underwriting standards and:
Whether or not to offer the coverage for the insured (could be you or another individual) and if so;
The appropriate premium to charge (based on the results of the paramedical exam)
In some cases, a medical exam may work against if you have an unstable medical situation. If however your condition has a history of being well controlled, a paramedical exam may improve your insurance premium.
With that all said…
If you just don't like the idea of having a medical exam in your home, then these three options are for you. No exam life insurance is much less tedious to apply for versus traditional life insurance which can take weeks to get issued. Getting approved on no exam life insurance can be a matters of minutes versus weeks (traditionally).
With that said, we will now break down the no exam life insurance products I've mentioned and explore the pluses and minuses among them.
Simplified Issue Life Insurance
While no exam life insurance includes Simplified Issue life insurance," Simplified Issue" implies there is health history questions involved. In other words their is some medical underwriting for the life insurance product and company which you are applying. This lowers the cost and provides additional benefits in exchange. Simplified Issue Life Insurance products are generally intended for people 50-85. About 90% of our senior clientele purchase these policies from us to cover end of life or final expenses.
Why?
Because these are all permanent, whole life insurance policies that never expire, have a lifetime level premium and guaranteed death benefit for your loved ones.
The Standard Questions Asked When Applying for Simplified Issue Life Insurance
The following are the typical Simplified Issue, Permanent Whole Life Insurance application questions. Yes, just these 14 basic questions. The specific question vary from insurance company to insurance company.
During the past 12 months, have you been admitted to or confined to a hospital 2 or more times?
During the past 12 months, have you received a diagnosis which would lead to surgery or admission to a hospital or nursing facility?
During the past 12 months, have you been confined to a nursing facility or received home health care?
During the past 24 months, have you had a stroke, heart attack, or any procedure to improve circulation to the heart or brain?
During the past 24 months, have you had or been recommended to use oxygen for any respiratory disease?
During the past 24 months, have you received or been recommended to have kidney dialysis?
During the past 24 months, have you had or been treated (including medications or surgery) for melanoma or internal cancer?
During the past 24 months, have you had or been treated (including office visits, medications or surgery) for the following:
Alzheimer's disease or any neurological disorder?
Leukemia?
Liver Disease, renal insufficiency, or kidney failure?
Irregular heart rhythm or congestive heart failure?
Alcohol and/or drug abuse?
Diabetic complications, including diabetic nephropathy, retinopathy, neuropathy, diabetic coma, insulin shock, or uncontrolled blood sugars?
Chronic obstructive pulmonary disease (COPD)?
If you can give a honest answer of "NO" to each all of these questions without sugarcoating, you qualify for full benefits upon issue and should be accepted.
These sample application questions above are from a small, mutual life insurance company that is fairly particular about who they make offers to. Some carriers have small variations of these questions.
Pros/Benefits of Level Benefit, Simplified Issue Life Insurance
No medical exam
Obtain coverage quickly without hassles of a traditional exam, doctors records etc.
Full face amount (death benefit) is available immediately upon policy issue
Policy design allows for lower death benefit amounts. As little as $3000 to $50,000 or more. Only buy the amount of coverage you need
Less costly than graded benefit or guaranteed issue life insurance
Cons/Risks
Higher premiums compared to traditional life insurance products because they allow some health issues. It is considerably higher than other life insurance whole policies per thousand dollars of coverage. Simplified Issue has higher risk due to limited health questions to screen you or the insured individual. Higher risk always equals higher premium.
Graded Benefit Life Insurance
Graded Death Benefit Insurance is a "step down" from Simplified Issue, "Level Benefit" whole life insurance. It does have very limited health questions. Typically, a couple in fact. It is also a no medical exam policy designed to be easy to qualify for.
The Standard Questions Asked When Applying for Graded Benefit Life Insurance
Within the last twenty four (24) months, have you been receiving kidney dialysis, require daily oxygen use (excluding CPAP), have an implanted defibrillator or received or been advised by a medical professional to get an organ transplant?
Have you ever been diagnosed with or treated by a medical professional for Alzheimer's disease or dementia or are currently being treated for memory loss?
Within the last twenty four months, have you been diagnosed as having, or been prescribed medication by a medical professional or been treated by a medical professional for cancer (excluding Stage A Prostate Cancer, Carcinoma in Situ, Squamous Cell or Basal Cell Carcinoma)?
Have you ever had or been recommended to have an amputation due to complications from diabetes?
Are you currently bedridden, confined to a hospital, nursing home, mental care facility, long term care facility, hospice or have you been diagnosed with an end-stage or terminal illness, or been told by a medical professional that you have less than 12 months to live?
Have you been diagnosed by a medical professional as having the Human Immunodeficiency Virus (HIV), ARC or AIDS?
If you can give a honest answer of "NO" to each all of these questions without sugarcoating, you could qualify for a graded whole life insurance policy.
Pros/Benefits of Graded Benefit Life Insurance
No medical exam
Only a couple of medical questions to qualify
Obtain coverage in days or weeks
Less costly than guaranteed issue life insurance
Full coverage upon issue for accidental death
Will accept many difficult to insure medical conditions
Con's/Risks
More expensive than standard "level benefit" simplified issue
Limited Death benefit for the first 2-3 years for natural death depending upon the Insurance Company. This is written into the policy.
Graded Benefit Life Insurance is designed typically for people in or near their senior years who have a significant amount of medically diagnosed health problems.
Don't assume you have to be a senior to apply.
While you do not have to be 50-85 to apply with all companies, this is a good guideline as to whom these policies are designed for.
Why do life insurance companies offer graded plans?
They want your business, however, insurance companies know many people are very harder to insure. If they issue a life insurance policy, they will be liable for the terms written in the policy. They must make adjustments to compensate for additional risk they have.
With a graded life insurance policy, to offset perceived risk, they add a limited benefit period into the terms of the policy. Essentially, the insured is not fully covered for anything except accidental death.
If the insured passes away naturally in the first couple years, the insurance company taper the death benefit according to how long you have owned the coverage with them. After that limited period ends, typically 2 years, your policy will be full benefits for life.
One the positive side, if death occurs due to an accident, the policy will pay out the full death benefit.
Guaranteed Issue Life Insurance
There is another no exam life insurance product called Guaranteed Issue Whole Life Insurance. The major difference and unlike the level benefit, simplified issue or graded whole life insurance, there are no medical questions to answer.
In other words, if you can can legally consent and pay the premium, the insurance company offering this is "guaranteed" to issue you a policy.
Once again, the insured must be able to legally consent to being insured. Power of attorney will not qualify those who have Alzheimer's or Dementia. They must be able to handle application on their own.
Since the insurer will accept people regardless of health or other high risk classification you can expect this to be the most expensive type of life insurance.
And it is!!
This is full blown high risk life insurance, period. This is the last type of coverage to purchase because the insurance company is almost entering blindly to cover the applicant.
Sadly, most consumers don't understand how this costs them and their loved ones dearly. They purchase it because because they assume their medications or a couple medical conditions we result in a decline.
Here is a truth bomb… I receive regular phone calls from consumers who had friends or family members who passed away during the 2 year waiting period of a guarantee acceptance plan. Some of these resulted in extreme family damage beyond the financial devastation.
Ladies and Gentleman…always work with a professional that can get you the best no exam policy. Let a pro see what you can pre-qualify for then make your application.
Like the Graded benefit option, understand the limitations written into the policy. These limitations will apply on death due to natural causes. Specifically, the full death benefit is not available until after the policy has been in force for a given amount of time, usually two to three years. Accident is covered at 100% from day 1.
Pros/Benefits
No medical exam required
Permanent, whole life insurance. Premiums and death benefit will never decrease
No medical questions to answer
You are guaranteed to be covered by a life insurance policy
Cons/Risks
"Waiting Period" – if the insured person dies within a specified amount of time (2-3 years dependent upon the insurer), there is no death benefit paid though there is return of all premiums paid compounded by roughly 10% interest depending upon the insurer.
As a rule, the most expensive life insurance you can buy per thousand
There is no advantage to this policy over the other forms of whole life insurance
Quick Facts To Think Thru
Designed to pay for funeral/burial or final expenses which is why the policies are small amounts
Often offered to those 40-85 years old
Smaller death benefit amounts (range from $5,000-$30,000) compared to most life insurance policies
Healthy individuals don't usually choose guaranteed issue life insurance because there are other less costly options and risks to your loved ones
Company does not know how healthy you are; that's why it is more expensive. They are limiting their risk exposure
Typically a "last resort" life insurance policy if you can't get insurance elsewhere
The Take Home Here… Before Decision Time
Folks, never buy a life insurance policy without trying to qualify for a medically underwritten (health questions) policy. I understand if you don't like needles, but avoiding health questions is going to hurt your pocketbook a lot more and potentially not deliver to your loved ones if death occurs.
A comment I'd like to add for seniors with preexisting medical conditions…
Many elderly people are getting walked on by companies flashing high paid celebrities marketing, high priced, low benefit guaranteed acceptance policies in a shady fashion.
These policies are for about 10% of the senior population, that's all.
Find a real professional and tune out these companies. They are not there to help you get the best deal on senior whole life insurance.
Guaranteed Issue Life Insurance, Graded Benefit and Simplified Issue Life Insurance are usually considered by individuals who are between 50-85 years old and have some significant health issues. Most often, it is used by those in or entering their senior citizen years.
Health issues can something make obtaining traditional life insurance with a medical exam, a challenge or frustrating.
No exam coverage to the rescue.
If you have not already, fill out our instant Final Expense Quote calculator/widget on this page. It will show you all the companies that offer all 3 types of the policies I mentioned in this article. See for yourself. All you have to do is adjust the "Health Class" each time from "Excellent to "Decent" and then "Poor."
If you are ineligible for simplified issue due to the health question responses above you should not assume you cannot qualify health wise. We working with dozens of life insurance companies and all of the questions are quite varied. Some companies will take medications that others decline. If you are in a real pinch health wise you look to Guaranteed Issue if under age 80. However, I do not advise anyone to purchased this type of coverage until a licensed, independent professional that works medically impaired people regularly advises you of this.
We typically do not recommend guaranteed issue life insurance at any age beyond 80 particularly for men. It becomes very pricey. Consider self insuring by saving the premiums you would be paying in a separate account or a prepaid burial with a funeral home.
The Three No Exam Whole Life Insurance In Conclusion
The best no exam life insurance insurance policy for preexisting conditions is going to be dependent on a number of factors including your age, overall health, amount of coverage needed and what the goals of the policy actually is.
Be aware that the wrong policy type can leave your family in a tough financial spot if you are stuck on a Guaranteed Acceptance policy and pass away do to natural cause in those first couple years. NO insurance company offers a guaranteed issue policy without a minimum of 2 years before full benefits are available to your beneficiary.
I strongly suggest talking to a independent life insurance agent when considering any life insurance policy especially if you are not in excellent health. Getting the best life insurance policy for preexisting conditions can be confusing and frustrating. Life insurance is very personal and what is good for the goose isn't necessarily good for the gander.
It will be easier on you to discuss the product/policy before applying so you know what you can qualify for. Get all of your questions answered and understand all the terms and any limitations before you sign on the dotted line and start paying the premium.
If you have any questions about any life including Guaranteed Issue, Graded Benefit or Simplified Issue, level benefit life lnsurance, feel free to ask below in our comment section or just simply call. We don't bite either. I promise!! We'll help you understand all your options and what might be best for you and your loved ones. 269-230-3464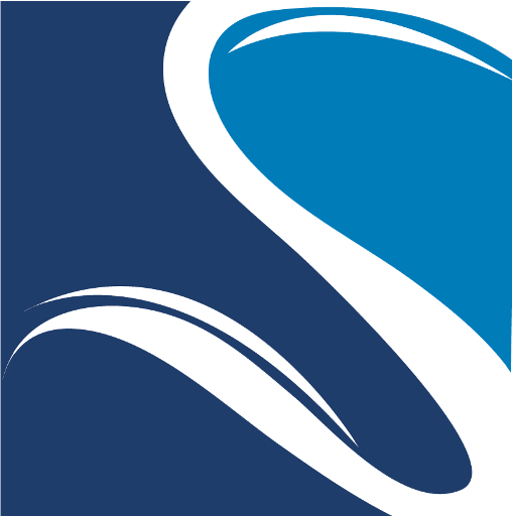 Michael is a licensed and veteran independent life and health insurance agent who specializes in guiding people with even high risk conditions thru the insurance process. He is passionate about helping individuals and families get their unique financial protection needs met, providing his experienced based advise and delivering affordable and dependable coverage people and families can count on.