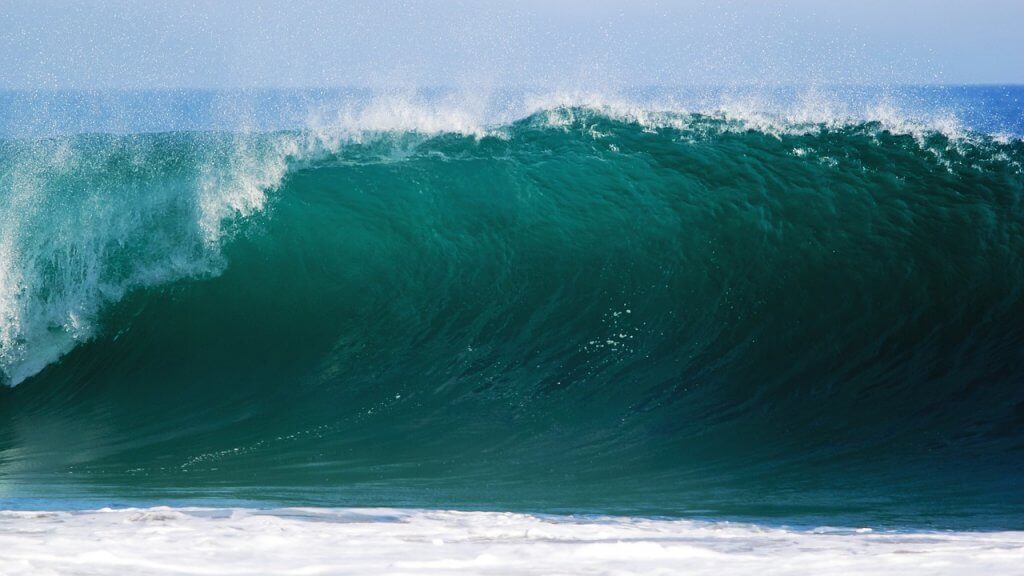 Special Risk Life Insurance is Still Available for You Affordably!

Looking into Life insurance while having a high risk condition is certainly not enjoyable.  I'm with you.  No one enjoys shopping for insurance, period!!  Let's face it, no matter what, this type of financial planning is not pleasant to think about let alone purchase.  The reality is, we all have to accept and deal with it while we can.  It just brings peace of mind and closure our financial planning.  We all must ensure our family is taken care of in the worst of times.  With that said, lets get underway in helping you get the answers you're searching for.
At Special Risk Life, we specialize in working with people in high risk or "special risk" situations that complicate your ability to obtain affordable life insurance that meets your needs.  Do we work with individuals who are young, healthy and don't jump out of planes as a past time?  Of course.  From young thru the "golden years, " we can help you achieve your goals.
The Real World Life Insurance Challenge
Literally, thousands of life insurance consumers, men and/or women who have been deemed "high risk," face real challenges in obtaining affordable life insurance.  Maybe you have one or more "medical conditions" such as Diabetes?  Maybe you have multiple "speeding" violations?   Do you work in a high risk environment or just have interests in riskier hobbies like flying or scuba diving?  Maybe you work up on power lines for a utility company or are an underground miner?  If you are a senior citizen, you recognize you are not as healthy as you once were.  
What these life insurance risks ALL have in common is that they are frequently turned down (declined) or "rated up" drastically in cost for life insurance coverage.  If you're one of those consumers who may have a bad taste in your mouth or have considered giving up on having affordable Life Insurance coverage, we can help.
Here is what the right independent insurance professional can do for you.
There are actually numerous insurance companies that routinely offer affordable life insurance coverage to meet our clients needs, whether higher risk or not.  As a specialist team working with these carriers, we are able to "shop" your specific needs to these particular carriers to find you the most competitive rates available even in a tough situation.  Special or High Risk Life Insurance maybe the answer to your dilemma.  All of our companies have top notch financial ratings with AM Best assuring you that your coverage is here to stay for as long as you need it.
If you think that a life insurance policy is too expensive because of your health or lifestyle, you may be surprised to see how affordable a policy can be. Most people have the misconception that because they have a condition such as diabetes or even prostate cancer that they can't qualify for a life insurance policy, let alone be affordable.  In reality, it is simply not as big a problem as some people might believe.
We can secure affordable offers of coverage for our clients that have Type 1 and Type 2 diabetes, High Blood Pressure…even Prostate Cancer.  We can also get you affordable coverage if you are a Pilot or a Scuba Diver and at rates much lower than most have expected.  
Remember at Special Risk Life Insurance, we handle High Risk insurance regularly.  Whether your need is temporary (Term Life insurance) or a permanent form of coverage (Universal or Whole Life Insurance), we have the answer to it.
We do not share the bias' that has entered the life insurance market regarding any of these products.  They fill very specific needs whether temporary or permanent in nature.  Certain products are for different people and stages of life, period.  
Costs for the actual coverage can vary wildly.  Your age at application combined with health and lifestyle will determine your options and price. 
Only you can decide what is best for you with the advice we can provide.  Tune out all the noise.  It complicates the decision do to all the misinformation and radical opinions forcefully expressed by others marketing their personalities, products and services.
Some additional advice here.  Be careful who you choose to place your business with.  Many agents/agencies just do not have this kind experience or worse, are captive with one company.  "ABC Life Insurance Company" (fictitious life insurer) is probably not a sound solution either.  Watch the call center offices.  Those offices generally work on sales quotas and their agent representatives are high pressured to make lots of sales.  Then you have your big quoting services that just sell your information to those willing to pay them for it.  In other words, your information may be sold to several different offices all of whom will be calling on you.  Is that something you want?
Make the choice to work with an experienced, professional agency like Special Risk Life.  Why? High Risk life insurance shopping takes a greater level field underwriting experience.  Working with specific carriers that are most liberal to Special Risks is our silver bullet.  The knowledge and experience working with our clients tough situations makes us a qualified advisor for your needs.
Inexperienced and/or Captive Insurance Agents (represent only 1 insurer) often lead to a decline or a big rate up for a challenged applicant.  On top of this, a decline could leave you or the insured with a negative mark in the MIB (medical information bureau) and make it more difficult to secure coverage in the future.  Health conditions demand a fully independent and seasoned life agent/agency who represents not only many carriers but also knows how to work with "special risk focused" life insurance underwriters to secure you a good offer instead of a decline or being overcharged.
The key to finding the best life insurance for you is to zero in on the company or companies that will look more favorably at YOUR individual health situation.  Our job is to find the ideal one for you.
Have You Considered That Approval May Be Easier Than You Think?
We hear this all the time.  Someone going into an agents office who specializes in auto and homeowners insurance and gets declined.  Sometimes the decline reason is a health history that has a few bumps in it.  Often, these companies are primarily in property and casualty insurance.  These are the agent offices that sell a single company's auto and homeowners products.  They happen to carry another product called life insurance which is not their main focus.  Unfortunately, these insurance companies have a reputation for overcharging and declining due to their tough underwriting practices.  Those insurance companies just want the cream of the crop in terms of minimal risk.  The captive agent on the corner can't help you.
If you have a minor medical condition, a hazardous job or hobby and were declined, you probably applied to the wrong life insurance company.  Working with dozens of life insurance companies, I can say that some are just more liberal on certain types of risks than others.
That is why it is important to make sure you are working with an experienced, high risk agent with access and knowledge of all the best carriers for you. 
Special Risk Life Insurance Expertise
At Special Risk Life Insurance, we tackle the big cases, the small cases and everything in between.  Spending the extra time to help you get the best value and protection for your dollar. 
We have the answers to your life insurance questions.
Whether you have been classified as a high risk life insurance candidate or not, we take the time to put you in the best position possible. We provide you with the knowledge and the products ideal for your specific situation. You will understand what the insurance company is going to ask you and how it's going to impact your coverage and premiums.  With us, you have access to the most competitive rates from the top life insurance companies in the business.  Our services are 100% free to you.  If you decide to purchase coverage thru our office, the insurance company will compensate us.  There is never any commitment on your part.
Whether your need is temporary (term life insurance) or requires permanent life insurance, we are committed to making this process as painless as possible. 
Knowing your time is important to you, we can work with you on your schedule.  Be  rest assured that you will not be high pressured here.  Information you give us will NOT leave our office unless you make a formal application for life insurance.  We take your privacy very seriously.
Our success comes from helping people get the all the facts to make the right decision for themselves.  Straight answers to your questions.  Quick and timely response to get the job done so you can move on.  Happy clients is our goal.  We would like to earn your business and hope you will elect to work with us.  Thanks for your interest.  Please feel comfortable to give us a call (for the fastest service) or even an email if you prefer.  We're here to help. 269-230-3464