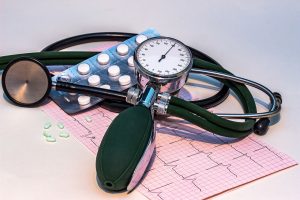 Have Diabetes and need Life Insurance? Is it further complicated by another pre-existing condition that has made buying affordable life insurance frustrating?
Good news has found you!!  We work with people with diabetes 5 days a week.  Even those who have suffered complications like Neuropathy, Retinopathy, Insulin Shock or even Amputation.
At Special Risk Life Insurance, whether you have pre-existing medical conditions such as diabetes, enjoy scuba diving or even mountain climbing… we can get you covered, affordably.
How Do We Do It Differently?
First of all, Special Risk Life is not a one trick pony where we sell one single insurance company's products.  Our hands are not tied.  We are an independent agency of many companies.  As such, we are not limited in our reach of products of one life insurance company.  Diabetic life insurance companies will want to know if you have any other a pre-existing conditions as well.  Depending on the type of policy we suggest to you, you can assume they also be checking to see what prescriptions your doctor has ordered beyond the application.
When you have any health condition, the captive, one company agent on the corner is a waste of time and will likely result in a decline on your record.   State Farm and Allstate for example are not big life insurance companies to start with.  These companies are heavily into property and casualty insurance such as homeowners and automobile.  They are "big" on advertisement and brand recognition.  However, with life insurance they are "cherry picking" the cream of the crop to insure there.  Please understand this.  Further, property and casualty agents are not life insurance experts if they are even licensed to sell it to you.  Don't waste your time chasing life insurance coverage there.
Life and Health Insurance is typically medically underwritten in most cases.  It requires a different set of skills and training all together to work with a "Special Risk" client.  At Special Risk Life, we work with numerous, top shelf Life Insurance companies.  Some are huge, big name carriers, while some are lesser known.  Companies such as Banner Life for example.  Rock solid company.  All are top shelf.  Some just don't spend multi millions on advertising.  Guess who is paying for all the advertisement by the way?
We have identified those carriers that are more liberal to specific health, driving record and occupation/hobby issues than many others.  These specific companies can make it possible for you to have affordable Life Insurance.  I am assuming you want your policy to be affordable first and foremost.  Nobody I know wants to be overcharged, especially for life insurance which you pay good money for typically over many years.  Certain carriers are more liberal to certain medical conditions.  Whether it is diabetes or prostate cancer each carrier will look at the risk at bit differently based on their underwriting standards.
Getting Life Insurance With Diabetes Affordably

Getting an approval and a competitive premium comes down to your agent's ability to identify which insurance company(s) will look most favorably at the higher inherent risk…specific to your situation.  Tip #1…be sure you are using a seasoned and licensed, independent high risk life insurance agent like our office that specializes in special risk cases.  There are literally hundreds of Life Insurance companies out there.  Competitive pricing does not come from the agent on the corner selling automobile and homeowners insurance.  This are not life insurance experts.  Many over priced policies and declines from your local State Farm office.
There are many "term life" sales offices online now days.  Nothing wrong with that.  Beware of agents who want to put a round peg in a square hole.  Term Life Insurance is not a complete solution for most or all cases.  We sell plenty of it, but know it's limitations.
You however, also need someone who also works with the proper carriers that can make you the best offer on the right product for you.  An independent agent/broker that can sort it out for you is going to be a special/high risk independent agent.
Know this, an insurance company underwriter will make the final determination on premiums, not the quoting office.  Underwriters do not really care what the agent quoted you.  They make their own assessment before an official offer to insure anyone is made.  Your agent is your ally in trying to get as many healthful credits as possible to improve your overall approval.
Tip #2  Avoid the big name sales offices and the financial gurus advice.  You may may have heard about them on the radio and TV.  They pop up regularly on the internet on as well.  Financial entertainers making a name for themselves by pushing their ideology.  Avoid people who don't compare apples to apples and push ideas you are not comfortable with.
The take home here is…
Many of the smaller and more customer focused independent agents work with same and many additional life insurance companies than the big sales offices.  They do not have sales quotas with any insurers.  They're customer focused versus production driven.  Their primary concern is their clientele.
It you're still be thinking… this financial expert recommends this particular company.  Whoa there!!  Regardless of what some "financial guru" recommends as advice, you need to remember their knowledge of the life insurance industry, knowledge of your health condition and needs is limited at the very best.  That "advice" is nothing more than impersonal, blanket opinion.  Paid endorsements have led to a lot of poor guidance for life insurance consumers in recent years.
The key here… it is up to your independent agent/broker to work with the ideal insurance carrier and underwriter on your behalf.  This "key" process is to secure you, the most favorable insurance contract possible.  You already know your health is not A1.  Certainly you know whom your trying to protect or support.  You also know how long you want that protection.  Life Insurance is not an investment whether it is term life or a permanent, whole life insurance policy.  It is life insurance.  Life Insurance offers a contractual, legally enforceable guarantee.  Real investments do not offer guarantees do they?  Risk just seems to be attached.
We use a  unique approach to finding you the best offer possible by sending our companies a trial case based on your specific personal situation.  It is done anonymously.  This is done to interview the companies prior to actual application to see which insurer will be the best for your situation and pocketbook. Tip #3-Online Quoting Tools are not accurate in most Special Risk cases.  Do not assume you qualify for the "cheap term" rates or lowest rates shown anywhere.  As mentioned previously, you will likely be very disappointed.  We do provide an Instant Life Insurance Quoter on this site for comparison.  Many people who use it have no health or other issues and can qualify for "preferred rates."
Tip #4  Be sure you are totally transparent about your health, hobbies, any occupation and…even your driving record!!
The number one reason for unpaid policy claims…withheld information by the policy owner during the application phase.  We have all heard about the "evil" insurance companies out there that didn't pay the claim in full or at all.  Most of the time, it is due to withheld information during application or some form of misrepresentation during application.
It is not fun to talk about, but remember, any death claim will be investigated extensively by the insurer.  Life Insurance companies do not cut big checks to beneficiaries until it is clear it is in terms with the contract they made with the policy owner.  When you accept a life insurance policy, you are agreeing that you have disclosed all information to all questions and have not misrepresented or omitted any pertinent information which would affect the life insurers decision to cover your need and the premium for doing so.  Hate to bring this up, but it very important.
Tip #5 Let your agent know about any exercising you do.  What kind of exercise do you perform and how often?  Have you had improvements in your tests?  Are there any therapies that are improving your situation.  These can all help your case in vying for the best rate you can obtain for coverage.  It is up to your agent to present your case in the best light to the underwriter of your case.
We have been able to help many people secure affordable coverage with many different special risk conditions.
Diabetes is just one common medical condition these days, but does pose extensive problems in obtaining an acceptable offer from most companies.  "Medical Conditions R Us!!"  We can also help you whether you are a pilot, skydiver or employed in a "high risk" occupation.  Affordable coverage is often available as well and as we have been able to do this without using the more expensive guaranteed issue life insurance products on the market.  They key here is…a high risk specialist is required that knows that carriers that compete for your business.
Heart Conditions, a Psychological Condition such as Depression and others are all insurable quite competitively with the right agent and insurer as well.  At Special Risk Life, we work with challenging cases.  Our company was built by two owners.  One suffered health type 1 diabetes for nearly 40 years and all the complications that come with it and then some.  Your health condition will be taken seriously to help you secure affordable coverage.
Many of those who come to us for help are under the impression they will be charged a lot more for life insurance just because they are on high blood pressure medication.  Most of the time, that has not been the case.  The reality is, sometimes medical conditions have only a small effect on your premium while others can up the cost of insurance considerably.  Again, your independent specialist agent sorts this out for you to find you all your options for saving money while getting the coverage you need.
What might be considered a minor health issue then?
High Blood Pressure
Mild Anxiety or Depression
10-20 pounds overweight
Cholesterol Medication
More Serious Medical Issues:
Personal History of Heart Disease
Diabetes With an Amputation
History of Cancer
Mild Stroke or TIA
Serious Medical Risks would typically include:
Internal Cancer
Heart Disease
Kidney Disease/Dialysis
These are just a few of the conditions we can and do find reasonable cost life insurance for.
In Conclusion and Final Tip…
Tip #6  Whether you are looking for Term, Universal or Whole Life Insurance, make sure you are working with someone who knows who how to shop your needs to the right life insurance companies.  In addition, be sure you know how long you need coverage.  Do you have a temporary need (term insurance) or a permanent one?
The challenges of obtaining permanent life insurance such as whole life versus a level, term life insurance policy (temporary life insurance) will be a bit different.  Term life insurance, as a general can be more difficult to qualify for.
Life insurance for diabetes and pre-existing conditions is a different ball game.  It is more work on your end, our end and on the insurers end.  Be prepared for the process to take a few weeks to go thru underwriting.
Knowing how and where to communicate your specific needs to the appropriate insurance company(s) is the key to you getting the best rate and coverage available.    We are here to help guide you 269-230-3464.  Emails are always welcome as well.