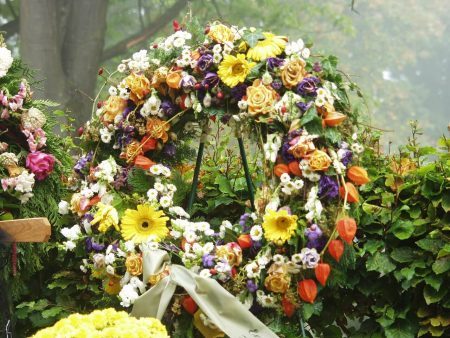 Maybe the worst topic is the history of the human race to write about, hey? Do I need "death insurance?"
What in the world is that?
As terrible as it may sound…this is one insurance product that we can unequivocally say will pay out benefits.
Do you really have a need for it?
Going to fill you in with some basics you can explore to see if it might be something you do need.
What is "Death Insurance?"
"Death Insurance" is really just another consumer name for Final Expense Coverage or Burial Insurance. "Death Insurance" is ironically a life insurance product used to fund the last wishes and/or wants of the policy owner. It is not termed "Death Insurance" for obvious reasons. We will use these terms interchangeably here to illustrate what it really provides for typical consumers.
What can the coverage do for my family?
Final Expense Insurance is taken out to typically take care of all funeral/burial costs as well as any final bills/expenses your beneficiary may need pay after your death. Pretty blunt…I agree and a very grim subject to talk about. If it helps any…I do not enjoy writing about it either!! The reality is, we all have to deal with it one way or the other, while we can.
Final Expense or "death insurance" can provide tax free money that bypasses probate thereby helping your loved ones settle up on all of your remaining bills and not be burdened in doing so. Fact is, it is not hard to spend $10,000 on final expenses these days. It costs money to leave this life and if not carefully planned for, a very significant expense for our loved one(s).
Who commonly considers a Death Insurance Policy?
Most commonly we see aging folks at or near their senior years selecting the protection final expense insurance provides. Often, children of aging parents take this coverage out on their consenting parents to make sure the passing of Mom and/or Dad is affordably covered.
What are the costs of a funeral? How much is this likely to cost our family in total?
The national median cost for a funeral with a viewing, burial and vault is about $10,000. The same while being cremated would be closer to $6000. If you would like to get a breakdown of the basic costs involved on a national average, click here.
Most people pay for final expense insurance on a monthly basis. However, like most life and health insurance products, the premiums are based on your age and overall health. Smoking is an additional factor that contributes to higher costs. This insurance is designed for aging people, but these two factors will definitely affect the end cost. You are at an advantage while you are younger and healthier.
Now, these costs do not account for any unpaid bills, whether your spouse or any family member needs financial support long term, in your absence.
Sometimes outstanding bills such as medical, credit card and a remaining mortgage can add up quickly. Use the above figures as a starter and go from there.
These are the minimal costs we all have to face so your family is not burdened beyond your loss.
Who is going to be ultimately responsible financially in your absence?
We all must have a solid financial plan in place that takes care of family needs even when we are gone. Clearly, the need for "death insurance" is there for many folks.
How Much Does A Death Insurance Policy Cost?
Questions like this become very challenging to give a concise answer to. The 2 most obvious predictors are your age medical history. However there are other factors depending on the type of insurance applied for that will determine your actual cost.
I would recommend seeing what a burial insurance policy costs by using the instant burial insurance quote tool on this page. This tool will show you all the best death insurance policy companies approved by the state. While it won't ask you all the health questions needed to "qualify" you, if you guess at your overall health (Health Class Menu) and include the other necessary input, you will be on your way to seeing how much typical death insurance costs.
With this type of whole life insurance, no medical exam is required. If you indeed want permanent whole life coverage, you can request a formal quote or even apply online with the top insurance companies in the state.
Ask Yourself These Questions as You Go Forward…
How are these costs in your permanent absence and the remaining financial challenges going to be handled?
Where are the finances coming from?
If your pocketbook is quite deep, maybe your family does not need any coverage at all?
Not everyone needs death insurance to start with. Depending on your age and needs, term life insurance may be appropriate.
As people age though, help around the home is generally needed. Were talking in those "golden years."
Just a fact of life. Chores that were once a simple task can be very difficult for a spouse to handle on their own.
Will your surviving family need some assistance without you?
Consider all family needs whether it is physical or financial. Would an income stream be lost? This is, of course, a personal decision that people usually make based on their finances and priorities.
If you feel your health is poor.
Will I need a guaranteed issue policy?
This is an option we provide, but after all other options are exhausted. It is more expensive and should be your last choice particularly if you are age 80 or above and require a guaranteed issue Burial policy.
We recommend those requiring guaranteed issue coverage age 80+ consider self insuring or a prepaid burial plan with a funeral home. It just makes more financial sense at that point due to the premium cost over time.
What is Accidental Death Insurance and is it Worth It?
Accidental death insurance or accident death insurance is financial protection for accident only. It does not cover the insured for any death due to natural causes. This type of death insurance can be purchased in a couple of ways.
One, a standalone policy or two, as a rider added to a life or "death" insurance policy.
Either way, both options are very affordable.
Typically the additional rider is attached to the life insurance as an amendment and will offer double the face amount (death benefit) if the insured passes away due to an accident. Car wrecks are one of the most common accidents that will trigger this benefit.
Accidental Death and Dismemberment (AD&D) policies broaden the financial protection to include living benefits for someone who loses a limb among various other tragedies related to an accident.
However, be mindful, there is no coverage in an AD&D policy for natural death.
As we age, the likelihood of natural death vs. accidental death rises.
Should I Buy a Death Insurance Policy?
If you already substantial resources to cover all the expenses related to end of life, than it really is not necessary. Don't forget any remaining debts including medical bills, outstanding loans etc. Will your spouse or significant other have the resources to move on without you?
If you believe your loved ones would be in a pinch, you need to take action and make sure your end of life expenses does not burden them. The sooner you get your insurance policy in place, the lower cost will be for you. Life insurance is essentially "on sale" the younger you are at application.
Leaving this world is very expensive. This can ruin a family financially and emotionally.
For many, a properly planned end of life insurance policy is the answer to avoid financial stress that arise in the passing of a loved one.
Remember, money is needed quickly to cover the costs of burial. Funeral homes do not make payment arrangements. Only 30% of the people who enter a funeral home have the resources to cover the costs. Imagine the stress of your loved ones trying to cope with this major problem.
End of life insurance provides a very affordable, loving way of looking out for your loved one(s) in their grief, to see that life goes on.
It also includes peace of mind in knowing that it "is all" taken care of.
Be aware, these plans are designed for people that are aging and have experienced medical troubles along the way.
Obtaining coverage is a simple and painless process with us.
As a specialist, independent agency representing dozens of the top life insurance companies, we have the top products and carriers to get the job done and at maximum savings for you.
We simply shop your specific needs to the top life insurance companies looking for the best offer for you. Experienced based advice is always free here.
This is something to strongly consider if you have not figured out how to pay for your final expenses. The younger you are, the more affordable and better value it tends to be.
We are here to listen and help guide you thru your options. Call us at (269) 244-3420 for assistance.