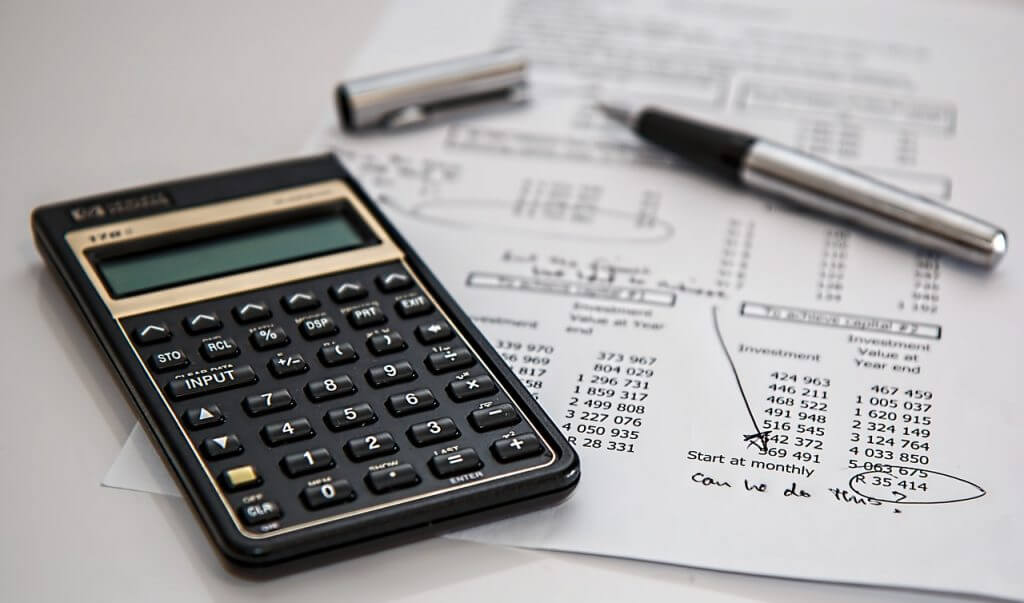 Today, I am taking the a plunge and clarifying a lot of the rumors and speculation about Life and Health Agents or Brokers.
There seems to be a lot confusion on just how are insurance agents are paid.
The "noise" I have heard for many years contains a lot of misinformation.
Time to set the record straight so you can become a correctly informed consumer.
So without further ado… here is everything you really need to know about insurance professionals whether they are a licensed Life and/or Health insurance agent/ broker.
Types of Licensed Insurance Representatives
First item to cover. There are two types of state licensed people that can sell you life or health insurance. Both must be licensed by your state to market and sell insurance to you. They are termed agents and/or brokers. The two terms are used quite interchangeably, raising the question as to what the differences there are between the two titles. The simple answer…not very much. At the state level, there are rules which dictate your license title. In the State of Michigan for example, it is illegal to term yourself as a broker. You are an agent. Other states allow the title broker applied to your license. An independent agent is another term used to describe the term insurance "broker."
With that said, I will mention that the only real difference is whether or not an insurance professional works for one insurance company (captive agent such as State Farm) or as an independent agent/broker typically representing or "brokering" numerous carriers.
One Hit Wonder or Not?
"Captive" or "career" agents work for only one company. They can sell insurance policies from that one insurance company. Other examples of the captive scenario would be Farmers and Northwestern Mutual, two companies that utilize their own "in house" only agents. The only way you can buy insurance coverage from those two particular companies are through their own exclusive but captive agents. If you call any insurance company directly for purchase of insurance protection, you will also be buying thru a captive agent. Does that mean these are "better" companies? Absolutely not.
"Brokers" are independent though. That means they can market insurance products from a variety of companies. Again, this term, broker is the same as an "independent agent" who can market insurance products from a large portfolio of insurance companies.
A good independent agent or broker works for their client to find the best product for their specific needs. Big difference in their motivation not having to please a particular insurance company, right?
There are, however, pros and cons to both models. For captive agents, the big "pro" is knowing the ins and outs of a certain company's policies. They know it like the back of there hand after a few years, you hope anyway. They should know the home office and how the company will perform under most service and claim situations.
Brokers and Independent Agents, however, will be able to shop around and get you the best price on comparable policies. In most cases, they have the ideal product offering the highest value and affordability. Their hands aren't tied to one company.
Since independents work with so many carriers, they have a lot to absorb due a lot due to the huge product portfolios and the back office people at the home offices of each insurer.
You could say that there is a larger learning curve, so to speak. You are best to find a seasoned independent agent who knows your needs and has a very established experience servicing people like yourself.
Best recommendation is to look for experience if you have any complications in your life and/or need a large policy. This is where rookies will often make mistakes. I like to think of myself as a pretty smart guy. I was there once myself and not thinking outside the box… more than once!!
Many individual cases are more involved than just giving someone a low price quote for term life insurance especially if a health condition is hampering the situation.
How are Insurance Agents Paid?
There are two fairly common methods of compensation for both agents and brokers: commission-based and fee-only.
I will first address the most common, misunderstood and controversial of those 2 which is Commission. It is almost a dirty word in some individuals vocabulary!!
Commission means that you as a consumer don't pay your agent or broker directly. Instead, the insurance company will pay a commission to them for writing your business with their product. The vast majority of agents and brokers are commission based.
Agents and Brokers do not set these commissions and have no input. The fact is, commissions are already built in to the price of your policy and approved by all state insurance departments before they are allowed to be sold to anyone in the state.
Agents and brokers that work under this situation are only compensated if they are able to make sales to consumers or clients that need the coverage.
Taking coverage out with an insurance company home office, would still you the same amount. The insurance company issuing the coverage keeps it to pay their in-house, licensed agent captive with that company.
The point to remember here is… it doesn't cost you a cent more to use an agent or broker!!
Commissions are already built in to the price of your policy… it doesn't cost you more to use an insurance agent or broker. Whether you purchase direct with a insurance company or not, the rates for coverage are the same.
Is an insurance company charging you in your premiums to pay your agent? Yes they are. Like any product we buy anywhere, costs to the company are figured into the price of the product or service. Insurance is not different except how it is paid out. Most people think of pay in terms of salary or hourly. Insurance is most often a commission based product.
No Commission…
Fee-only agent and brokers are pretty rare. They are sometimes also referred to as insurance counselors. If a broker or agent is fee-only, this means that you are the one paying them directly for their services. They usually charge you an hourly consulting fee, often in the hundreds of dollars, for their advice. Fee-only brokers and agents claim that because you are paying them directly, they are truly independent and won't sell you a policy that is a bad fit.
Salaried agents are also pretty rare. They are typically found in the larger, high volume sales offices you hear about on TV or the radio. These licensed representatives are salaried by another agent/agency owner to solicit insurance on their behalf. Though these salaried people must be licensed agents, they are not your servicing agent or agent of record but simply a sales intermediary. These agents are under a lot of pressure to make sales under the salary agreement with the commissioned agency owner/operator. Be very careful here. Lot's of pressure on these reps.
The reality is…
Good commission-based independent agents and brokers still focus on your needs rather than pushing a product.
You should feel free to change agents if you feel uncomfortable.
There are plenty of top notch life and health insurance pros particularly the independent agent/broker type. These advocates really care about saving you as much money as possible and are able to offer the top companies and products in the industry. Just be sure they give you good service and provide you with a clear understanding why they recommend a particular product or company for you.
By using a fee-only agent or broker, you are going to be paying for advice that you would otherwise get for free from a good commission-based agent or broker.
Ooops!!…
There is that dirty word again!!
There is no incentive with a salaried agent to give you good, long term service nor the representation you receive from a top notch independent agent/broker paid only on commission.
Understand…The business belongs to someone you don't even know or may never speak to who is receiving commission and paying the licensed representative a salary to keep writing business on his or her behalf.
There is a very high turnover rate in these kinds of organizations.
So, what do you now know… Commission-based means the insurance company pays the agent/broker. Fee-only means you're paying the expense yourself directly. Salary based agents are just salespeople licensed to market and sell you insurance. They are not your agent.
Commissions will be paid to the agency ownership. Remember, there is a commission built in your annual premium either way.
Now, there are a few exceptions to this, but very restrictive to you as a consumer looking for competitive rate on top industry products.
How Much Does Life Insurance Cost Though?
Touched on this a little earlier but insurance premiums/rates are regulated and approved by states. No agent can offer you better rates for the same product from the same company.
However…
Insurance rates are affected by your overall risk profile which can be a bit more complicated than most people realize. Yes, even your driving and family history can impact you depending upon the policy applied for.
The insurance companies do determine a "rating" for different types of risks based on their product specific underwriting standards. Different products may result in a different rating, even within the same insurance company.
Underwriting standards and do vary greatly from one company to the next. Life insurance companies must also file those rate tables with state insurance departments.
Example – When you're applying for a policy from insurance company ABC, company ABC's rate tables are used, regardless of who you're going through to buy that policy. Agents can't arbitrarily change prices or tack on extra commissions. It is illegal. All of your premiums are paid directly to the insurance company, not the agent.
When insurance companies create their rate tables for the year, they factor in costs like marketing and commissions. So even if your fee-only representative isn't getting a commission from a big insurance company, you're still paying for a commission in your premium price.
The Take Home Here:
No matter who is selling you insurance from any specific insurer, it always cost the same to you, all things being equal that is.
It is to you advantage monetarily for you to use an independent agent/broker to shop for you. It does not matter that if he or she is commissioned by the insurance company.
It ends up a free service in fact.
Commissioned agents only make money if coverage is purchased by a life insurance consumer. The insurer then pays compensation to the agent or broker of record who signs your application for life insurance.
It is important to understand that you do not pay a life insurance agent compensation unless you hire a fee for service agent/counselor. In this case, you will be paying them compensation up front versus the insurance company who would otherwise do the compensation.
The additional benefit here…
and where independent agents/brokers bring the greatest value is finding the insurance company with the best-fit product and premium for your specific needs.
A seasoned independent agent/broker is going to have a method of creating competition among the insurers to get you a best case offer and product.
This is extremely important especially in the case of high risk life insurance, a large or even a permanent life insurance policy where premiums can be considerably higher.
Knowing how to handle an insurance company underwriter "on the fence" over which rate table to put you in, is part of having a seasoned and knowledgeable agency team. A top notch agent or broker can tip the scale and see you are placed correctly.
Here is a simple method of how you save money on life insurance and picking the right independent agent is key.
Remember those rate tables I mentioned that are filed with your state? Well, the insurer picks a higher table to use or may even decline you, so you end up paying thru the nose or even get declined.
You see, many times, the "lowest priced company" is less than ideal. This is due to an applicants underlying personal situation where the insurer rates does not see you in the "best light" because the underwriting standards used to rate all applicants. Good representatives can pivot to a carrier who is more optimal, thereby obtaining you better rates.
Rookies and inexperienced agents/brokers abound on the internet. Lack of experience often results in poor guidance.
Get the facts on who you are working with. A fancy website or ad on television does not equal a good agent who can get the job done right. Remember, that is all just marketing.
Find an agent you are comfortable with that has solutions to meet your needs. Don't focus on how much money the representative may be making.
None of us would ever shop at companies like Walmart or Target if we focused on how much they are making in compensation for selling products, right?
Forget about commissions and focus on your life insurance needs. Get your questions answered and take action while you are able. When we buy anything, the people providing the product and service are going to be compensated.
My confession to you…I do have a "dirty little secret."
I'm commissioned when someone purchases insurance thru me. Yup, insurance companies pay me when my clients purchase insurance. However, I'm not getting a salary for sitting or standing at my desk nor am I paid a fee for writing articles on the internet.
Hope this has helped you out in some way today. We try to provide simple, but relevant information related to life insurance on this site. Comment if you feel so inclined.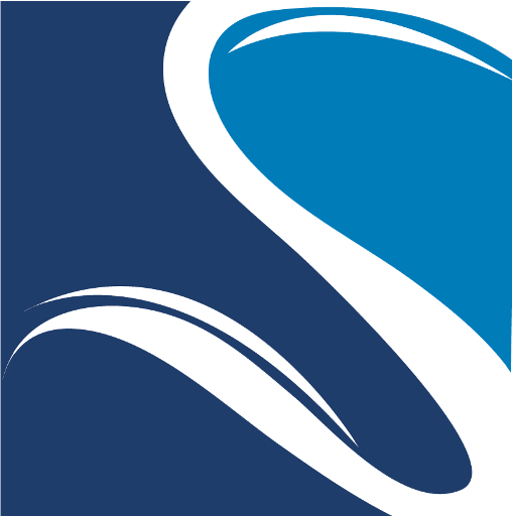 Michael is a licensed and veteran independent life and health insurance agent who specializes in guiding people with even high risk conditions thru the insurance process. He is passionate about helping individuals and families get their unique financial protection needs met, providing his experienced based advise and delivering affordable and dependable coverage people and families can count on.