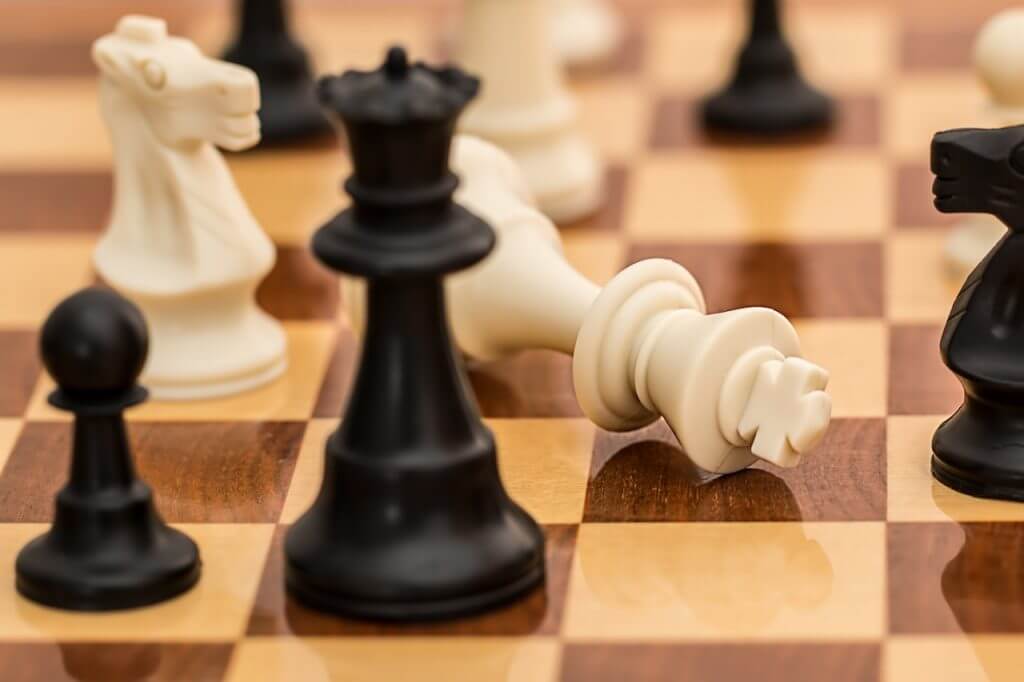 It never fails. Just when I think all the wild opinions are done circulating about life insurance products, someone publishes another completely biased article or video slamming a type of life insurance for being junk, a ripoff or even a scam. Whether it is term life vs whole life or whole life vs term life, it is just a never ending battle. So here today in this post, we are going to talk about Whole Life vs Term Life Insurance and clear the air a bit.
So why are so many writers, bloggers, financial gurus etc. attacking various products created by the life insurance industry? Some of them have been around and used for many, many years. While it is true that many of the products are not appropriate for a large number of consumers, it does not mean they are poor products for everyone. Are life insurance companies making big money insuring people? Yes they are, but not for the reasons consumers are led to believe.
Are Life Insurance Companies Any Different than Banks?
Like banks, insurance companies have the big flashy buildings don't they? Are we going to stop using banks for our savings accounts because they profit heavily from using our money? I'm not tucking money under my bed for sure!! Like life insurance companies, banks provide us financial protection and security for our future.
Folks, life insurance is a very personal decision you make after deciding what your long term goals are. Don't be confused by all the noise on the internet. If the worst of times came unexpectedly, how much financial support would your loved ones need to carry on without you? Would the needs decrease with age? Do you want temporary or permanent coverage? Plenty of questions to ask yourself before buying any life insurance product.
After you figure out all your goals, take a good look at your budget. More benefits, higher coverage amounts, your age, health, driving record, type of employment all effect any actual premium you will be offered by any carrier. Do you need to change your lifestyle or adjust some personal choices to make things more affordable? Life insurance can be very affordable if properly handled and planned for.
So What Life Insurance Do We Recommend at Special Risk Life?
There are a few products that I recommend only to certain types of individuals as they are more complex to handle. These specific products have complexities not found elsewhere and are best for experienced investors only. They are not the type you throw in the safe and call it good as long as you are paying the premium. Policies such as variable life insurance or indexed universal life insurance are examples of this. We will leave these examples here as the additional complexities are not the subject of this post.
Whole life Insurance (Permanent Insurance) is a simple, old fashioned policy that just works. It can be thrown in the safe. Just pay your premiums and you have a lifetime guarantee of coverage and level premiums. They are not too complex. Premiums are guaranteed for life and provide cash accumulation regardless of what goes on in the world. The death benefit is always there and never decreases as long as you have paid your premiums and there are not any outstanding loans you took from the coverage itself, left unpaid. Whole life insurance is the most expensive type of life insurance to have as a result of its additional benefits. However, if you do not need or want permanent coverage, whole life insurance is not for you. Forget about it.
If you aren't interested in cash value accumulation but want permanent coverage, then maybe the less expensive guaranteed universal life products would be up your alley. These provide guaranteed coverage to even age 121 with very competitive premiums compared to whole life insurance. It does not have the same level of features and benefits but the lower premium makes it an excellent option for those on a budget or those who just want a pure, permanent death benefit for their loved ones.
With that all said, the term vs whole life feud just seems to fester as if one is really the "best" while the other is junk. Believe me, I have had to clear up a lot of misconceptions over the years.
Lot of nonsense is spread around if you ask me.
The Hottest Product on the Life Insurance Market
Of course, there is all the rage… term life insurance. It is the least expensive type of life insurance. Often it is marekted as "cheap term life insurance" in fact. Many of you probably know a bit about it at this point. It offers temporary, but pure death protection for a period elected by the policy owner during application. It can be blended with other life insurance policies of different amounts or supplement a self insurance plan for the future. We often recommend a blending strategy, but that is the subject of another article. Term life insurance is designed for the "what-ifs" in life not the inevitable. Be sure you understand this limitation.
Please understand that term life coverage will terminate at a preset point in the future. 10, 20, 30 years in the future. Your Guaranteed Level premium will expire. Renewal rates at that point are much, much higher. Think 5-10 times. If your health changes at that time, you may have no choice but to renew at a extremely high premium.
So How Do I Get the Best Rates?
I cannot stress enough how important it is to work with the right type agent/broker.  An independent agent/broker is going to have the best access to the top products and rates in the industry especially if you have a health risk, occupational risk, driving record etc.  Remember, if a life insurance rep is working out of a State Farm office, you are in the wrong place.  These are not dedicated life insurance agents though they are typically licensed to handle the need.  Licensure does not equal life insurance authority.  Here is the big problem, all they have to offer you is the one company with limited products.  AAA, Allstate, State Farm, Farmers are not the top life insurance carriers in the first place.  Big players are AIG, MetLife, Pacific Life, Banner, Mutual of Omaha, Transamerica, Prudential just to name a few.  Those are found with independent agents or brokers in the dedicated life insurance business.
Certain companies have much better rates and considerably more liberal underwriting for medical conditions and other high risk insurance needs. To have access to all these and dozens more top life insurers, employ the use of a professional, independent insurance agent who has access to dozens of different life insurance carriers.
Why would anyone want to be overcharged for coverage when it can be shopped and purchased thru a pro that does this type of work day in and day out? Folks, captive agencies like Farmers, Allstate, State Farm, Northwest Mutual just tie your hands. High rates and declinations abound there. Consumers with huge premiums or even being declined for simple to insure scenarios. Just the wrong place to buy life insurance, period. Find a independent life insurance professional. Quotations can be instant and all help (recommended) in free to you. If strings are attached, so to speak, find someone else. Good professionals will not twist your arm to buy anything and want to help you make a good decision for yourself.
Just a Heads Up on Term Life Insurance Rates vs Whole Life…
Be aware, all hard working agents/agencies will likely want your business. We are not an exception to this. What you have to determine is who you want to place your confidence in. Definitely someone who does not try to put a square peg in a round whole or vice versa. That abounds these days. Term life is being propagated as the end all, be all of life insurance because it is "cheap" and an easy sell.
Many extremely wealthy people will buy very high premium permanent life insurance policies to ramp up and pass on their wealth to their children or cover inevitable estate taxes. Cheap, Term Life Insurance is not the answer there at all.
Now, I still own term life insurance myself at age 50+. Not because it is cheaper but because it matches my families needs and financial portfolio. Once my kids get thru college, my needs change at that point. I will be transitioning to indexed universal life insurance a less common type of universal life insurance.
People in their 50's-80's years are most often best served with permanent coverage.
Always remember, everybody's needs, wants and financials are a bit different. It dictates the product or products that are needed.
Term Life Insurance Vs Whole Life Insurance Conclusion-
At Special Risk Life, we don't put stock in all the bad mouthing of life insurance products. We access your needs and make experience based recommendations. We combine this with information we gather from you and go from there. There is no point in having life insurance that can't be comfortably afforded or needed. Our job is to help you reach your goals affordably and give you the peace of mind you are looking for.
Make sure you get some feedback from an independent life insurance professional. The keyword here is "professional." They will have the resources to make sure you are well taken care of and not mislead. Their resources and assistance should be free to you and be without obligation.
We are always here to help you with our expertise. Our Quick Quoting tool on the right is also available 24 hrs.a day. However, there are criteria to meet those rate classifications from any instant quote. Be aware that how you may perceive yourself may be different than a life insurance company underwriter. Life insurance underwriters make the final premium determination based on how they perceive you as a risk during the application process. If you would like a personal quote, a free consultation or have any unanswered question, please contact us at 269-230-3464. Email will have some delay and may not always address your question accurately. Just the nature of that kind of interaction…sorry. Use the contact avenue that is best for you.
We do our best to try to keep our posts simple and easy to understand. If you would like to comment on how this post could be more helpful, leave it below. We are open to suggestions. Thanks.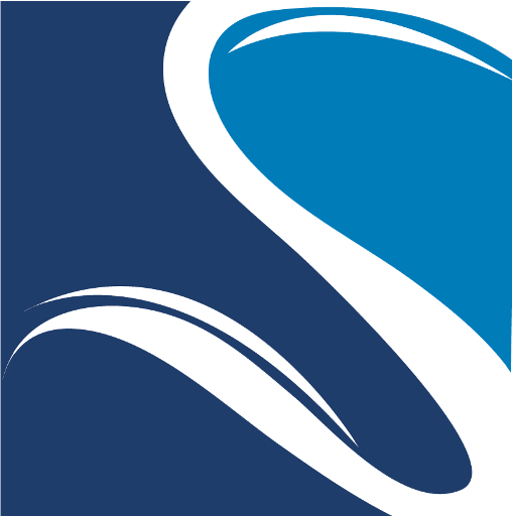 Michael is a licensed and veteran independent life and health insurance agent who specializes in guiding people with even high risk conditions thru the insurance process. He is passionate about helping individuals and families get their unique financial protection needs met, providing his experienced based advise and delivering affordable and dependable coverage people and families can count on.