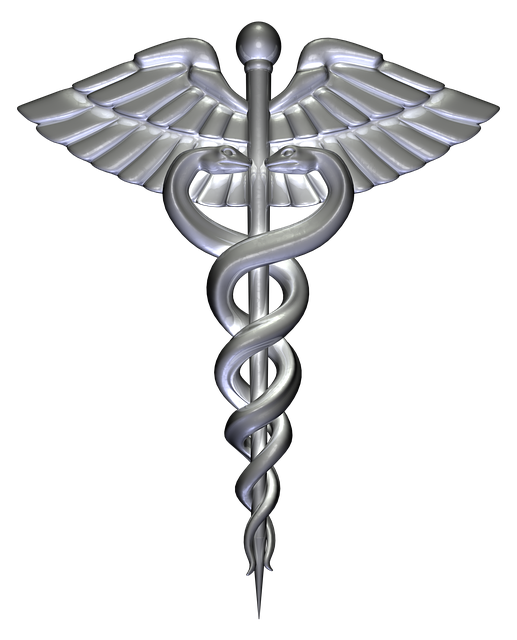 If you are like many people trying to obtain life insurance with a preexisting health condition, your aggressively searching the internet for the answer to meet your condition.
So who is the best life insurance company for you and your preexisting condition?
It is tough for most consumers to search this out. In fact, for many people, it ends in a lot of leg work that often ends in disappointment.
The good news is, we can and will help you iron this all out.  The goal for us is to find not only the best life insurance company and product for our client, but the most affordable coverage to meet the ideal goal.
That is what this post and our website is all about. We help you obtain not only the best coverage available, but an affordable premium.
When buying life insurance with preexisting conditions, you will not be able to obtain the super low rates you hear about on the TV and radio, sorry.  Those rates are for those who are typically in their 20's or 30's and in optimum health.
What we do for you is to shop the life insurance market looking for a policy that meets your needs based on your current age, health condition and family history.
You are welcome to use the quote tool on this page. While the rates in our online tool are very accurate, it does not ask you any health questions to pre-qualify you for those rates. Just be fair to reflect your overall health compared to your peers appropriately. The insurance companies will require health questions to get you the best rates. No insurance company offers their best rates and benefits on a no medical question applications such a guaranteed issue whole life plan.
Problems like speeding tickets, family history, cancer prior to 65 and even diabetes can make things a bit difficult.  Having a real professional to consult with, those items will be caught and the proper carriers who do accept those risks will be the best options for you.  Why?  Their underwriting is more liberal.
We are specialists here…where less than perfect, high risk cases often land. Do we handle the straight forward, low risk cases to? Sure, but we are talking about life insurance for preexisting conditions here.
There are a few things we consider when looking into your preexisting conditions. First, what is your health condition and what medications are you taking? We typically question why you are taking out the coverage and are the coverage needs temporary or permanent? Believe it or not, these are often overlooked.
Our 5 Step Method For The Best Life Insurance Approvals With A Preexisting Condition(s):
All applicants will be asked questions that a typical life insurance underwriter will want to know.
We will ask you about anything you do to personally improve you condition. Exercising regularly and proper diet weigh in very well.
Special Risk Life will find the right life insurance company for your specific preexisting condition(s) and prescription medications.
Special Risk Life will send anonymous test cases to multiple insurers before official application and will review the best offers with you. We generally use this method strictly for high risk or preexisting conditions.
If your best offer is acceptable, we make formal application for life insurance at that point.
Are you sure you have a preexisting medical condition? Do you any take prescription medication for it? Maybe you have applied elsewhere and were taken back by the estimated premium? Have you ever been declined for life insurance? Maybe you have taken out coverage and feel like the cost is ridiculous?
Be sure to contact us if any of these questions are a resounding "Yes."
OR…
Call us for a free quote now. We can help. 269-230-3464
It is important to have a solid yet affordable Life Insurance Plan for Preexisting Conditions
At Special Risk Life, our job is to provide you with a solution to get the job done right and affordably. It is our pleasure to help people protect their families and business interests affordably, reliably and painlessly.
What you will never see from this company is a round peg in a square hole or vice versa. Everyone has a unique situation, risk level and a goal. Each of us has a unique health and lifestyle.
This is why we use our 5 step process with all who are applying for high risk life insurance and have a preexisting condition. This also includes those on multiple prescription medications as well. It is diligence like this that pays off for you in spades.
Most folks with health troubles can get life insurance. They just must accept that they pose a higher risk to the insurance company than others. As a high risk specialist, it is our goal to find life insurance you can count on at an affordable rate.
The Key to All of This is Choosing The Right Professional
While no agent can get discounted life insurance premiums, it is important to understand the distinction between a specialist who works in the special risk/high risk life insurance business.
An independent agent/broker who specializes in life insurance with preexisting conditions will know the top companies who will be able to offer you a best offer.
Negotiation is part of the process that a good agent will use to your advantage.
While the less experienced or non specialist may find coverage, they will not have the team nor methods to find you the best offers out there for your higher risk situation.
It also requires a professional who understands the concerns of life insurance underwriters and is able to negotiate the best possible rates for you.
Life insurance with a preexisting condition is not an instant quote. It needs to be sent to the underwriters of the more liberal companies that top agents/agencies use purposefully to handle specific, preexisting conditions.
ABC insurance company, though "cheaper" than many other insurers may offer you a much higher premium or even decline you while XYZ life insurance company (who looked more expensive initially) may accept your health condition and not rate you up as much.
You see, XYZ "rates" you as a better risk and therefore offers you a lower rate in this example.
Now, the premium increase on a preferred plus "risk" individual to standard "risk" individual is usually 100%.
Sometimes we have specific life insurance cases for items such as estate planning, a buy sell agreement, or a key person or employee in a business. In those cases, the difference between preferred plus and standard (or table rated) can be the all the difference in the affordability.
With Special Risk Life Insurance as your high risk guide, we can shop those specific carriers that are most likely to give you a best offer.
Saving clientele thousands of dollars over the life of the coverage is very common for us.
Though we represent dozens of companies, the knowledge of where to place you generally lies with a few specific carriers when you have a preexisting medical condition.
Therefore, choosing an independent specialist such as Special Risk Life Insurance is your best bet especially on larger policies, where we can save you tens of thousands of dollars over the life of your policy simply by knowing the right company combined with our negotiation experience.
Getting an Approval with Preexisting Conditions
We will take the time to ask you the questions any life insurance underwriter will definitely want to know about your condition.
For example let's use a medical condition of diabetes. Any underwriter will want to know if you have type 1 or type 2 diabetes. If not, is it gestational? Have you had any other problems or diabetic complications such as neuropathy, retinopathy, amputation, kidney issues or another? What is your current blood sugar level? At what age were you diagnosed with it? What was your last A1C? Has it been stable?
Based on our conversation a no exam application for life insurance might be suggested. This may be due to the signs of aging where a High Risk Life Insurance policy might be needed.
At this point, we then find the right life insurance company for your specific preexisting condition and any medications. Life insurance companies will offer ainformal quote based on the information we provide them based on the interview with you. Our office will receive the offers back from the companies we test your anonymous case to.
Special Risk Life Insurance will go over the offers and decide which company will be best for you to formally apply to based on the quick quote we received from the company underwriters. Be mindful here, they have not obtained all the information to give a formal offer until it is fully processed. Based on our teams expertise and experience, we are able to zero in on the best insurance company for you to formally apply.
We will advise you of your offers and present to you what we feel would be your best bet to get a fair offer. If you apply to that carrier and the offer is not fair in your mind, we can consider applying to another to see if it comes back more in your favor. We will have that option at our fingertips.
Preexisting conditions for this article
Example of life insurance applicants with preexisting…
diabetes
driving record
drug or alcohol abuse
sleep apnea
heart disease
cancer
stroke
weight issues/overweight
depression/anxiety
felony or misdemeanors
many other preexisting conditions
Illustration and Example
Joe Example calls a big name call center for life insurance because of their well publicized name thinking they would have the best deal. He is greeted by a call center representative who quickly asks him some general health questions and determines he does have a preexisting condition.
The call center agent decides quickly that the best place for his customer to apply is ABC life insurance company because they are the most liberal company he has to offer.
Joe may even be asked about his homeowners or auto insurance rates as while wasting the time of Joe Example who in looking for help his life insurance needs first and foremost.
Anyway, the application is accepted by the insurer and a policy is issued, but the new policy owner, Joe is in shock of how high the premium came back!!
Well, had Joe Example used a specialist in high risk life insurance, a good agent would have made anonymous "test applications" to multiple carriers and brought back the offers for Joe to review before officially applying.
You see, Joe had a very specific and difficult health condition. Might take a little longer to determine who to apply to, but he would save thousands over the years.
Folks, big call centers are just high volume. No deals to be had there. Life insurance rates are the same from the home insurance office all the way to the small agent who works out of his/her automobile.
They either have 1 company to offer you or not enough time to work with you to get you the affordable coverage you want from a top carrier.
When you have a higher risk such as a preexisting condition, you need an advocate who is going to dig in and go to bat for you or it is just luck getting the best life insurance coverage.
Remember, these agents are working on salary. Their job is to get as much business written as possible in a working day. They just have limitations on how much time and help they can offer you.
Who wants to overpay for life insurance anyway?
Best Life Insurance for people with medical conditions
So what is the best life insurance for people with medical conditions?
The answer to that question varies depending on the specific medical condition.
The life insurance company that might be best for diabetes is not necessarily going to be best for the individual that had heart bypass surgery 2 years ago.
With that said, it is plain to see that there is not just one best life insurance company for people. Your key is to have multiple options which puts you in the drivers seat and better able to determine that for your situation.
At Special Risk Life, we have access to over 40 carriers. These are arguably the best life insurance companies in the business. We work for you and shop your case out.
But I have been declined before…

If you have recently been declined for life insurance don't fret about it. It happens.
Three typical reasons for it.
First, the agent was probably not a high risk specialist agent/broker.
Second, the agent represented one company, the company he/she works for. These carriers such as State Farm, Allstate, Farm Bureau are not big life insurance companies and are responsible for large numbers of declines.
Third, rookie agent or call center in a big hurry had you apply with the wrong carrier from the get go.
Recap: Life Insurance with Preexisting Conditions
By working with Special Risk Life, you will have a professional agent, not the typical call center representative that comes and goes and works with has limits to the products and companies he/she can suggest or pre-qualify you for.
When purchasing life insurance with preexisting conditions, the right independent professional is very important. A call center works on speed and volume. These are typical salaried agents who have a quota to meet. They must work quickly.
Here is the big problem. This is counterproductive to meeting your needs as your case needs to be carefully shopped.
Our interest is forming long term relationships with our clientele. This relationship continues from the beginning stages of answering any questions and continues beyond policy issue.
We want satisfied customers that can say nothing but positive things about us.
We love getting referrals.
What business wouldn't?
If you ever have any questions or concerns, we are here to address those. Your concern is our concern. Let us know how we can help you. 269-230-3464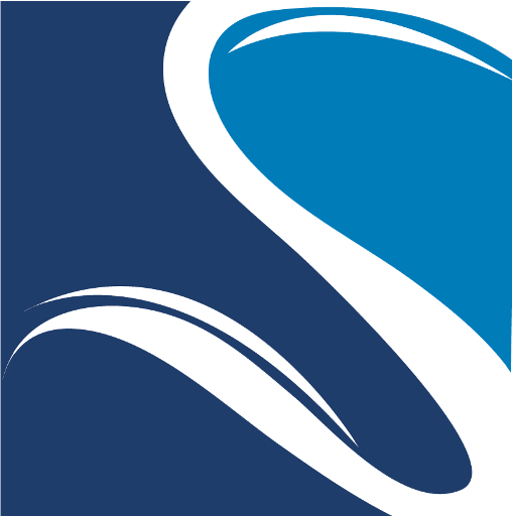 Special Risk Life is a veteran independent life insurance agency that specializes in guiding people with even the toughest health conditions thru the life insurance process. We are very passionate about helping people get the financial protection they want while delivering affordable coverage people can absolutely count on.