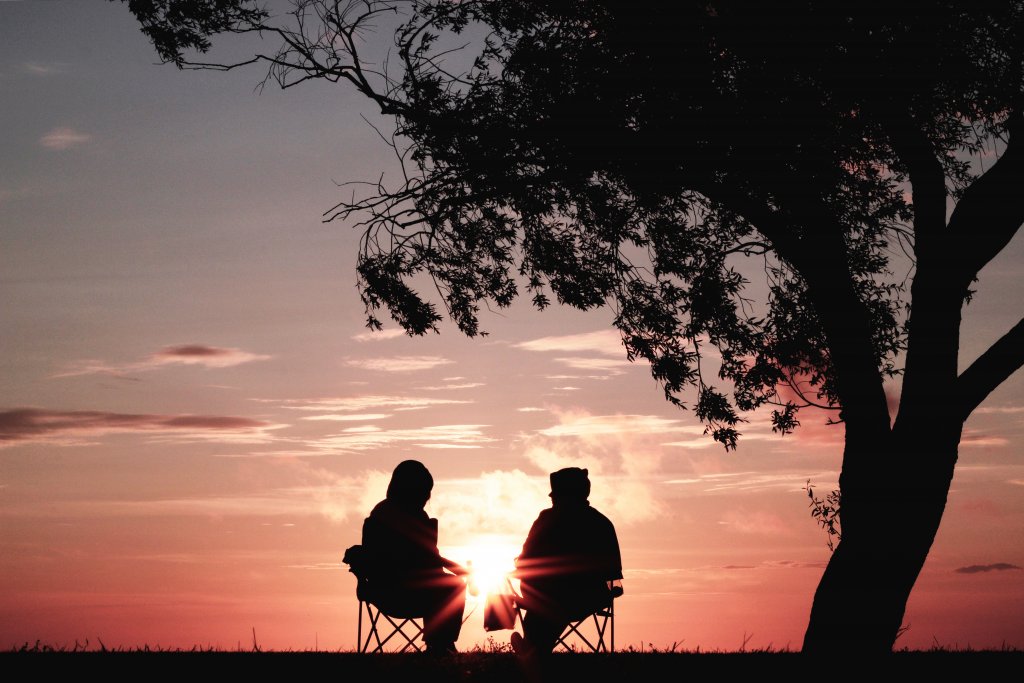 Funeral Insurance, What is it and how does it work? Is it a good move for me?
In this post, I will discuss a very difficult to talk about but very specific life insurance product. Yes, Funeral Insurance. We are going to put enough information into this article to help decide if Funeral Insurance for seniors is worthwhile for you, personally.
While a difficult subject to think about, talk about and financially plan for, as mature adults, we know that there are universal truths that all people will some day face.
One key truth is we are all born and will someday pass on. Our own mortality ends up bringing about a very large expense and potential financial crater for our family. A full funeral and burial alone can be in the area of $10,000 on average throughout the country.
Senior Funeral Insurance can be an answer to that problem.  This is a very specific type of life insurance designed to cover burial related expenses in prompt fashion.  
Is Funeral Insurance Worth It or Not?
For starters, this is a question you must answer for yourself.
Use these questions in your consideration.
Are the funds in place or available to cover the full costs of the funeral or cremation. How about the cemetery plot, headstone or vault?
Are there any potential debts or burdens your loved ones could be left with after your passing?
What happens if pass sooner than later? Can I realistically save enough money to fund end of life expenses?
Since none of know when our time will come, carefully consideration of these simple questions should help you. If you are clearly without the income level to self insure, funeral insurance is very affordable and very "worth it" from a planning perspective.
Sometimes, funeral insurance plans may also be referred to as burial insurance or even final expense insurance. Don't worry so much about the product name as to what the coverage can do for your family.
The most important pieces are
The coverage amount
The specific type of insurance (should be permanent protection)
Any limitations of the plan
The cost to you over the long haul
A standard policy is designed on whole life (permanent coverage) insurance and usually simplified for seniors who are no longer in excellent health. This means that the price and benefits are guaranteed level for your life as long as you pay your premiums.
No examination is required for a policy.
Coverage is typically designed for smaller amounts up to $50,000.
Funeral insurance is often set up with a funeral home as the beneficiary of the policy.
A policy can also be set up with an irrevocable beneficiary. This can help with Medicaid spend down planning if that ever becomes necessary. 
Getting some guidance should be considered before executing this strategy.
A burial insurance beneficiary is not revocable once the death benefit has been assigned.
Typical funeral, whole life insurance is bought with loved ones in mind.  Most seniors do not want to leave their end of life expenses to their family to struggle with.
It is an easy way to get guarantees of funds on a monthly basis assuring a lump sum of money to your family, without any further responsibility on your part. You are transferring your risk of death to the insurance company. Regardless of how many payments you have made, if your policy is kept in force (paid up status), the company must pay out the contract amount to your beneficiary upon your passing.
Funeral expense insurance can aid seniors in achieving the peace of mind they desire. Knowing you are leaving something behind to help with emotional and potential struggles is something that says I love you one last time.
Funeral life insurance plans are designed to be easy to apply for, straight forward, affordable and fully dependable.  This is another one of a few reasons they are typically designed with whole life insurance at the core. 
You cannot outlive the coverage and the premiums will never go up while the coverage can never go down, regardless of health.
When planning for burial, permanent life insurance protection, like whole life should be at the core.
This is no place for term life insurance, period. Term policies expire, typically at age 80. Not good!
With that all said, these are points you can plan on with good Funeral Insurance For Seniors:
Monthly premium cost will not ever increase
No examinations are required to qualify
This is a permanent policy. You will not outlive the benefit payout.
The death benefit to the beneficiary is guaranteed to never decrease unless the policy owner takes cash value from the policy
The full benefits are paid out from the first payment to the last. You are insured, immediately upon acceptance by the insurer.
These policies are meant to get the job done and be easy to understand. All life insurance companies know the risk they are taking in accepting applicants.
The way your family benefits here requires you make a firm commitment to keep the monthly payments up. Insurance companies make huge profits over time with people not keeping the coverage for the whole length of the policy contract.
Note…
Never take out a life insurance policy unless you are comfortable with paying the premium. The only one who benefits if you drop the burial policy is the life insurance company! How does that help you or your loved ones?
How To Put Funeral Expense Insurance to Work For Your Family
Like any life insurance policy, burial insurance is a legal binding document stating the life insurance company will pay the named beneficiary(s) a specific death benefit upon the loss of life of the insured individual.
You may take the burial policy to any funeral home of your choosing to plan a funeral and burial. We recommend this. The funeral home will prepare the necessary paperwork and attach it to your policy. When the time comes, everything is taken care of and low stress during a very emotional time.  
You many also leave those details for your family. They can handle the details and the life insurance company will deliver the funds once they have been notified. We recommend your beneficiary advise the funeral home of the policy so they understand where the money to pay the bill is coming from.
Upon death of the insured individual, the insurance company should be notified so the claim can be filed. Once the claim is filed and cleared, the life insurance company will promptly remit a check for the benefits to your the beneficiary…tax free.
To avoid a taxable incident, it is important to consult with your agent to be sure that application and beneficiary information assures this.
Most carriers will process a policy claim within 48 hours of receiving it.
If you decide to purchase coverage, be sure to provide all requested information regarding beneficiary(s) to the independent agent or broker so that the policy death benefits do not go thru probate. 
A properly named beneficiary will allow the death benefit to bypass probate so the end of life costs can be paid in a timely fashion. 
A good life insurance agent or broker should make sure all necessary information is gathered to avoid problems.
Burial policy benefits can be used for other expenses than a funeral.  Burial costs are often just part of the burden for the family so many seniors opt to protect their loved ones from all potential financial problems by purchasing a policy that goes beyond the cost of end of life expenses. 
It ensures money is there for your loved ones to adjust to the change if their life. 
Since this is a cash payout, the beneficiary can use the money elsewhere to settle other debts, pay of bills, hire help etc.
Anything that remains from a policy can be kept by family to help in adjustment from the loss of life. 
No amount of money will ever replace a life, but most of us would feel a lot better knowing we did not leave a large financial burden behind either.
Some consumers wish to cover more than just the cost of a funeral and opt to purchase a larger or more than one policy to create a financial legacy. Some seniors want to leave behind money for their Grandkids for college or other reasons.
In any case, once expenses for burial are covered, remaining funds can be passed on to specific loved ones. This is all done at the discretion of the policy owner and can be changed as long as the insured (if not the policyholder) is still alive.
Funeral Insurance, with a funeral home as beneficiary will have obvious limitations. The amount of coverage is purchased to fund the funeral. It is not written up to help your loved ones cover outstanding bills related to death beyond your funeral.
We suggested you do not go this route.
Senior Funeral Insurance Standard Options
There are 4 options available that are determined by your general health and answers to particular health questions on the application.
Each life insurance company will have some differences in how they question their applicants and apply a specific "rating" to your health respective of being a senior citizen.
So, for a burial plan, you will qualify based on your honest answers to the specific health questions contained in the application.
Life Insurance companies have differences among their questioning.
Be absolutely sure you find a professional that can shop your case for you so you are not overcharged.
Answering a "yes" to a health question on burial insurance will move you up to a higher rated class or a different insurance company all together. Goes back to finding a real professional to shop for you.
Again, be sure to be totally honest. Do not even sugarcoat anything. Everything is investigated.
Level or "Preferred" Benefits: You are able to answer "no" to all of the insurers health questions. You are covered for the full death benefit from day 1 and pay the lowest premium the life insurance company offers for a simplified burial policy.
Graded Benefit Policy: This is a popular plan for those seniors that have a more significant, but not fatal health condition. It is the middle of rating classes but is quite different than Level Benefits. With a Graded policy, the first two years or so of coverage have reduced benefits. If death occurs during the "graded" period, the life insurance company will return all premiums paid plus interest. After the 2-3 year "Graded" period (depending on insurer) the policy will pay out the full benefit amount to the beneficiary.
Modified Policy: This is an upper risk category for applicants in questionable senior health. Modified policies also have limited benefits the first couple of years. What this all translates into is return of all paid premiums plus interest if death occurs during that time. We sometimes recommend that you avoid these policies. Often times, they cost more than the next category and just don't make any financial sense. Don't get overcharged.
Guaranteed Issue Policy: These are the savior policies for those with a very, very tough to insure health condition(s). This policy type is also called "Guaranteed Acceptance" life insurance. There are NO health questions and it is designed for people that cannot qualify for a better health rating. This whole life policy is amended to be "Graded" the first couple of years so the full benefits are not available until the policy matures further. After that period, full benefits will be paid out. You can check out this article for the "in's and out's" of this type of coverage. Accidental death is covered in full from the day of issue however.
Who is Eligible to Apply For Coverage?
Anyone to age 89 may apply. Guaranteed Issue policies till age 85.
The funeral expense insurance plan you will be accepted depends on:
Your health. Most plans will require you to qualify based on your current health. No health question policies are offered as well.
Your Age. Some plans are not available to certain age groups.
Your State of Residence. Many insurers do not market coverage in every state.
If you are in the age bracket of 50-89 we can get you covered. Outside of those ranges, we have to explore different options to see what is best for you.
Our team is very experienced at finding the best policy for even the toughest of health conditions. It is a rarity if we are unable to secure an affordable life insurance plan for a top carrier for any of our clientele.
Is there a difference between Burial Insurance, Funeral Insurance or even Final Expense Insurance?
While the uses of these terms may create confusion, any of the 3 policies can be designed with death benefits that will get the job done.
What they all do in the end is the same. Sometimes "funeral insurance" focuses on the funeral home itself as the beneficiary of the policy hence the name "funeral insurance." The policy owner decides who the beneficiary will be.
Ultimately the different names are marketing terminology used by insurers and agents.
This will vary a little bit.
Personally, I tend to throw the terms Burial Policy and Final Expenses around a lot…interchangeably. Another agent might use the word funeral insurance to mean the same thing as burial insurance.
Don't get caught up in the marketing names of the product. You just need to know if you want the money to go straight to a funeral home, your family and/or whether you want the policy to provide more than just the cost of the funeral. Regardless, real funeral insurance for seniors is built on permanent life insurance.
Buying Funeral Expense Insurance
There are many different companies out there offering funeral expense and/or burial insurance products.
When you have decided to buy coverage, you are going to be best off having a specialized life insurance agent or broker shop the companies for you.
Often times, elderly applicants have a health condition or 2 beyond high blood pressure and cholesterol that will challenge even the most determined shopper to no end.
An independent agent or broker that works high risk life insurance cases is your absolute best bet. Trying to visit the local agent on the corner that sells automobile insurance is not the ticket. These are not life insurance specialists though they might be licensed. They may have a product, but not likely competitively priced or in your best interest.
A key point to remember, the big name insurance companies are not necessarily the best option. While we really like Transamerica for their very liberal underwriting and first day, full benefits, some of the "little guys" with great financials can be a better place for your business. They are often "light and fast" which results in good service.
It comes down to your age and overall health to point towards the right company. We can shop this for you or you can start on your own by using the Funeral Insurance instant quote tool on the right. Make sure you are reasonable about your health so you can get a realistic quote.
If you need more than $25,000 in benefits and pretty healthy for your age, we should probably talk about Guaranteed Universal Life Insurance. It will be cheaper per thousand. By having no cash value accumulation inside, Medicaid will not consider the policy an asset to spend down.
It is a bit more involved application if you are 66 +, but the savings and permanent coverage more than makes up for it.
Ladies and Gentleman… A Word of Warning
There are a few companies out there aggressively marketing life insurance policies for burial and final expenses that actually expire on your 80th birthday!!
How much does that help when someone passes away just after hitting their 81st year of life? Run away from anyone or insurance company trying to sell you one.
Since life insurance became an online product, there has been a big push, for "cheap" term life insurance.
Term means temporary. Your renting coverage for a defined period of time. Then the rate "terminates" and you and or your loved ones are left with a big problem.
Understand, your family will not get any money back unless you die prior to age 80 with a policy like this. Now at age 80, your health is not as good due to the aging process. Even if your health is still pretty good, funeral expense insurance becomes quite expensive at age 80.
In many cases, we do not recommend buying burial insurance at age 80 and above unless you have good health.
The BIG Problem…
Some household names are in this business selling low grade, annually renewing term policies to seniors. They market it as senior life insurance to boot!!
You have probably heard of them.
AARP and Globe Life.
These products offer low initial premiums that increase every 5 years until they are either unaffordable or the policy "terminates" at age 80.
So, the policy owner loses coverage because they no longer can afford the higher premium or it expires. Your notice of expiration will be in the original policy.
Here is an example of coverage you should avoid.
Avoid these products. They are enticing because of the initial cheap price, but under the hood, of poor design. From our perspective, they are taking advantage of seniors.
These products have absolutely no business being sold as burial policies!!
Don't waste your time or money on companies that send solicitations in the mail advertising coverage for $1. It is junk mail.
Those are not the real rates. That is a teaser for a month. Put it in the circular filer. Why do you think they don't market thru independent agents who have access to 99% of the top life insurance companies?
That's right!
They don't want to be side by side with the top carriers. They know you will probably select the best option rather than their offering.
The ads you see on TV… watch out!! Those marketing ads are pushing most expensive kind of funeral insurance for seniors called guaranteed acceptance life insurance.
Here's the kicker…
That is high risk life insurance, the most costly type of whole life insurance!!
It is for people in very poor health (at best) and even terminal health conditions.
We know it well here.
That is a last resort funeral insurance policy.
You'd be amazed at how many people didn't know the limitations carefully tucked away in those policies. People just aren't getting upfront information about the program.
High paid celebrity endorsers put a sparkle on products that are nothing special at all.
Remember, they don't want you to be on "high alert" so the ad is carefully crafted to subdue the limitations and the high cost of the product.
Unfortunately for those companies, we are on high alert!!
Again, you having an experienced, professional advocate shopping for the right funeral insurance is the answer.
Heck, it costs you nothing.
Insurance premiums are identical whether you purchase thru an independent agent/broker or the home office of the insurer.
Sorry, there is no discount calling the home office. You work with an agent either way. It is against the law for any insurance company to have anyone without a state insurance license to sell you life insurance.
Even when you purchase thru our 24 hour online portal, ultimately an agent or broker is involved in the process to sign your application and ensure everything is in order.
Most people don't know that.
That is the reality.
So don't get the wool pulled over your eyes!!
Question for you…
So after hearing all this, where do you think you are going to get the most honest answers… ABC Insurance Company or a reputable independent agent that works with dozens of life insurance companies?
Final Thoughts On Funeral Insurance
We do not know when we are going to die. To ensure benefits for our loved ones, permanent coverage is needed.
Be sure you are only working with a specialist that can help you make a good decision on what is best for you, not some insurance company.
At Special Risk Life, we are very accustomed to working with individuals that are in less than perfect health. It costs you nothing to have our professional expertise.
I started working with seniors in the late 90's.
I have watched many clients live well into their 80's. Male and female alike.
Don't get sucked into the low price game. Your not going to save all but a few bucks a month early on and have a big problem if you outlive the coverage or can't affordable to pay the increasing premium when you hit your mid 70's.
Buy the right policy from the start.
This policy should be a permanent life insurance policy that ensures your loved ones are protected.
Reputable agents and agencies will refuse to market low quality or inappropriate products all together. The alternatives on the market are clearly superior for seniors.
Whether you hear the term burial insurance, funeral insurance, burial policy or final expenses, you are essentially talking about the same thing. These are permanent life insurance policies designed for seniors with one or more significant health conditions.
Whole Life insurance is commonly used at the core, but Guaranteed Universal Life Insurance would be an option if you need a larger policy ($25,000 +) and low premiums.
Your overall health will have some bearing on which policies are available to you. Coverage is also available even for the toughest health conditions. This is called guaranteed issue life insurance.
We do not recommend that you make a funeral home the beneficiary of your funeral insurance. Funeral homes go out of business and is good enough reason to think twice.
We advise you to select a reliable family member to handle your final needs.
For some elderly people, an irrevocable life insurance trust can be set up that will protect your policy benefits from a Medicaid spend down in the instance you end up in a nursing home which will expire the vast majority of your assets.
However, you will not be able to make any beneficiary changes or access any cash value of the policy if you place it in a irrevocable trust. This type of trust is how the money becomes compliant with Medicaid spend down laws in the event of nursing home confinement.
Funeral Insurance for seniors can be purchased and paid on a monthly basis. Your cost of coverage will never increase while the benefits will never decrease. This is a lifetime product.
Benefits are immediately available upon your acceptance in about 90% of the cases we see.
When the end of life is reached, the policy will pay the death benefits to the beneficiary you have selected.
For many people, these policies are an excellent, affordable way of covering the financial loss that occurs when a key family member passes on.
Take a minute and fill out the form on the instant funeral insurance quote tool on this page.
This is free to you. You will have the inside scoop on the best rates available side by side.
This will get you a ballpark idea who the top funeral expense insurance companies out there for you are.
Again, just be reasonable with your health evaluation in the "Health Class" menu on the quoter. If you are not sure, you are welcome to give us a call and we can get you the help you need.
Let us know how we can be of assistance. 800-598-6445
As always, feel free to leave a comment below.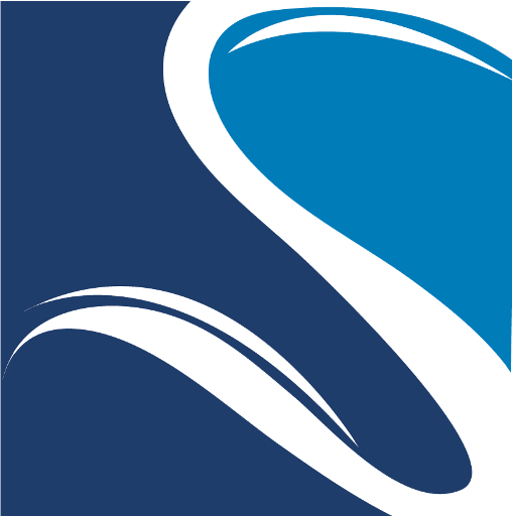 Michael is a licensed, veteran independent life and health insurance agent who specializes in guiding people with health conditions thru the insurance process. He is passionate about helping individuals and families get their unique financial protection needs met, providing his experienced based advise and delivering affordable and dependable coverage people can count on.