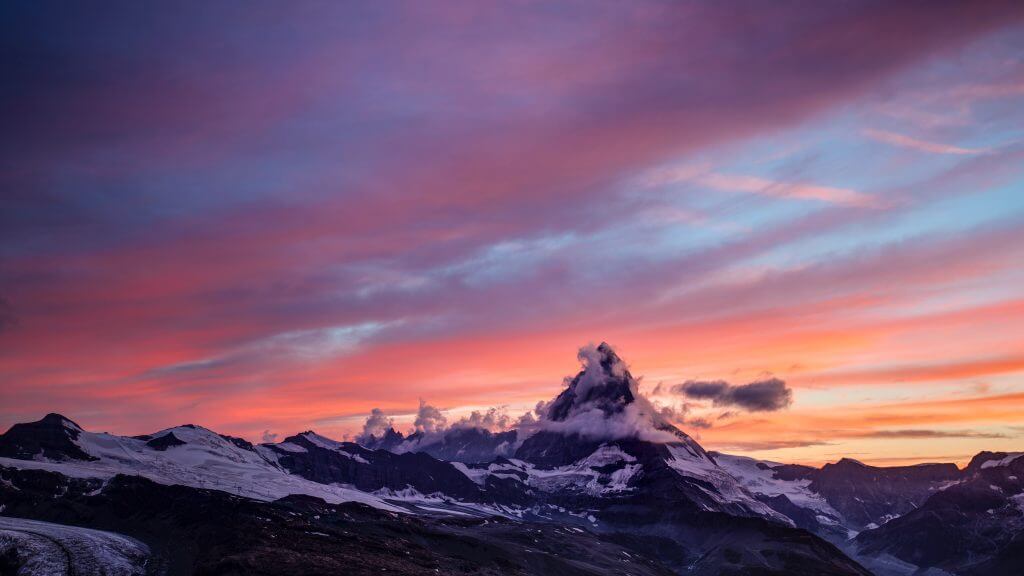 Today, I am going to take some time and review a "baby brand name" life insurance product. Now, this product is actually available from Gerber Life Insurance Company. Gerber Life Insurance Company is located in Freemont, MI and was founded in the 1967. Gerber is also well known for their "Grow Up Plan" a whole life insurance product for children. We may be posting a Gerber Life Grow Up Plan review in the future. For now, we will start with my review of Gerber Guaranteed Issue Life Insurance.
Sorting Thru Your Insurance Options
Shopping for life insurance can be real darn frustrating. Apples are not apples when doing comparisons either. Whole life insurance is not "Whole Life Insurance." To top it off, no one likes shopping for it, paying for it and certainly not thinking about it. With that said, it is still very important that you consider all of your options, needs and goals so you can take the best course of action for you and your loved ones.
If you are believe you are a very high risk and might need guaranteed whole life insurance for final expenses, you have found one of top insurers who offer it.
Now, there are several different products on the life insurance market, but literally hundreds of different insurers offering those products. Each one has its positives and negatives.
Gerber Life guaranteed issue life insurance is a no medical exam policy. Qualification is simple. You just need to be between the ages of 50 and 80, have a social security number and be able to legally consent to coverage.
That's all.
You heard correct….
There are no medical questions either. So, in other words, very little stands in the way of getting coverage for yourself. Whether this is the best option for you or a family member would be a discussion you to have with an experienced professional. Most of our clients from 50-90 (about 90%) do not need this type of policy and receive better benefits and/or lower premiums on a different type of whole life insurance that is medically underwritten (have a few health questions to apply).
With that said…
On with the review
Gerber prides themselves in offering some of the lowest rates for guaranteed issue life insurance. They use the terminology "budget minded" for this product.
Gerber is a financially strong insurer so you should feel safe applying for coverage if this Gerber product is best for your needs.
As an independent agent working with numerous carriers and a using very capable team, we are able to handle an application right over the phone. We gather all of the necessary information, including contact info, your beneficiary(s) and your chosen payment method. We also share with you all the necessary disclosures. Your coverage begins once your payment is processed. Gerber will mail your policy upon receipt at this time as well.
Make sure you consider all the facts and your product options as your read reviews of Gerber Life.
Gerber Life Insurance Company Product Highlights
Yes, most of you know that Gerber is a baby foods company. Did you know they got into "baby business" in 1928? Important to note is that Gerber Life Insurance Company is actually a separate but associated affiliate of the Gerber Products Company. Gerber Life is a reputable, financially sound insurance company.
Under the Gerber Guaranteed Issue Life option, any adult 50-80 shall have no health questions and no medical exams. Simply put, your acceptance is guaranteed provided you can pay the monthly premium. These types of policies have been popularized with the phrase, "Guaranteed Acceptance Life Insurance" which is nothing more than a guaranteed issue life insurance policy.
The policy offers coverage amounts from a minimum of $5000 all the way up to $25,000. Now, how do they do that? Couldn't someone on their deathbed take advantage of that? Well…yes and no. Gerber Life's guarantee is based on what is called limited death benefits.
What does that mean?
If, during the first two years that the policy is in force and natural death occurs, any and all premiums are paid back to the beneficiary with an additional 10% interest. That is the benefits payable to your beneficiary. The policy beneficiary will not receive the death benefit, just the premiums and compounded interest. However, for accidental death at any time, the full death benefit will be paid to the beneficiary.
Now, after two years of ownership and the death of the insured occurs, the policy will pay the full death benefit claim to the beneficiary(s).
Here is a key point about guaranteed issue life insurance…
Do not overlook this folks!! This is the only way a life insurance company can offer burial insurance to very ill or other high risk individuals.
Without exception, waiting at least 2 years for full coverage is the nature of all "guaranteed issue life insurance" or "guaranteed acceptance life insurance" and not just Gerber Life. Companies would be at a complete financial loss otherwise. You can take a look at our review of Colonial Penn's Guaranteed Acceptance Life Insurance right here. That particular review includes their well known guaranteed acceptance life insurance product endorsed by their paid spokesman, Alex Trebek who has since passed on. Gerber guaranteed issue rates are superior as are the death benefit amounts.
For any Gerber life insurance reviews site you have visited…
Have you been comparing "apples to apples?"
This is extremely important.
Make sure you are reading specifically about guaranteed issue or guaranteed acceptance life insurance products.
Gerber has alternate products such as the "Gerber Grow Up Plan" which is also based on whole life insurance, but made specifically for children/grandchildren and priced quite differently.
Gerber Guaranteed Issue Life Insurance Rates
Something to take note of here… premiums are guaranteed for life. The death benefit (coverage amount) will never go down. Remember, life insurance is contingent on you keeping up on your premium payments. Yes, you can pay annually for a small discount but we won't discuss that here. Here are 4 common Gerber quotes to get you in the ballpark. These quotes are current as of the writing of this article and may be different at a later date. This is for illustration only.
If your age or coverage amount is higher or lower than shown in these examples the premium will vary up or down from there.
Coverage Amount $10,000
Age Male Female
Age 50 $44.09 $34.47
Age 60 $63.89 $51.06
Age 70 $99.18 $75.53
Age 80 $247.92 $176.37
Coverage Amount $15,000
Age Male Female
Age 50 $65.68 $51.24
Age 60 $84.52 $69.25
Age 70 $131.40 $102.67
Age 80 $330.92 $227.79
Coverage Amount $20,000
Age Male Female
Age 50 $75.90 $55.37
Age60 $112.38 $92.03
Age 70 $174.90 $136.58
Age 80 $440.92 $303.42
Coverage Amount $25,000
Age Male Female
Age 50 $94.65 $68.98
Age 60 $140.25 $114.81
Age 70 $218.40 $170.50
Age 80 $550.92 $379.04
If you have looked at these rates and decided you want rates that are accurate for your age, you can do an instant price comparison on our free quoting tool on this page. To see the top insurers offering "apples to apples" to Gerber life review, select "Poor Health" in the tool menu. Yes, you can also apply inside the tool if you so choose, but we recommend a phone call with us first to see if you can qualify for no exam, immediate and full benefit senior life insurance prior. About 90% of seniors qualify for better benefits and lower premiums offered by a guaranteed issue whole life insurance policy.
There will never be a better time to take action. None of us are going to be younger a month from now. You may have seen how these rates skyrocket as you age. Lock your life insurance rates in now. You want to lock in the lowest rate possible while you are younger. Remember, premiums never increase on this Gerber Guaranteed Life Product once the insurance has been purchased. However, for your next birthday "thinking about it" will make a very significant difference in premium when talking about guaranteed life insurance.
For those peopole who are truly in very poor health and need this type of whole life insurance, Guaranteed Issue life insurance is an option to protect their loved ones.
So what is that policy typically used for? Most often final expenses, sometimes also called a burial policy. Typically, a full funeral with casket and headstone will run about $10,000 depending upon your state. Guaranteed issue whole policies are also used cover final bills like medical expenses, credit cards, mortgage payments etc. so your loved ones are not burdened further by your loss.
To Make Application for Gerber Life Burial Insurance
Once you have a personal quote and have decided to move forward with this guaranteed issue product, there are 3 ways in which your application can usually be processed:
Voice Signature whereby your conversation is recorded. All information necessary information is gathered and all disclosures are read back to you.
E-Signature whereby your application is completed over the phone and shared with you for review and your signature is completed by typing in your name. Pretty simple process. If you need help, just gives us a call. We can put you on track.
The old fashioned paper application. Just like we did years ago. Still works. We just simply email you this application and you either fax or email it back to use once you have completed the requirements.
Your Options To Consider
As you may have read multiple Gerber life insurance reviews, it is important to remember that this policy is far from the only option most people 50 + have.
Yes, we understand that you may have been declined elsewhere in the past. That does not mean there are not other no exam, whole life insurance plans that will better serve your needs and have lower premiums, with full, immediate benefits.
Each life insurance company "underwrites" differently. You are going to see a variety of different costs from company to company and product to product. While one or more companies may decline you do to a health condition, there may be others that can offer full benefits upon acceptance.
Guaranteed acceptance life insurance like this policy from Gerber must add in a 2 year waiting period for full coverage.
Why?
There are no health questions nor a medical exam required!! The insurance company is therefore taking a high risk with the unknown. The typical policy owner of this type of coverage is living with at least one serious health condition. Gerber Life must offset their high risk but increasing premiums and adding a 2 year limited benefit period for natural death.
Moral of the story…
Don't believe because you have been diagnosed with a preexisting medical condition that you need guaranteed life insurance. That is simply not true. Be open minded and look carefully at medically underwritten life insurance first. No exam, medically underwritten senior life insurance is readily available from large numbers of insurance companies. It is designed for people with health conditions. Your best bet is to talk to a high risk life insurance specialist if you have been declined or believe you may be. Our team knows the companies who work with health challenged people and can sort it out for you.
No intent to discourage you with the purchase of a life insurance policy, but there are some drawbacks with ownership to keep in mind before purchasing guaranteed acceptance whole life insurance.
Yes, we do have a business relationship with Gerber. However, our first intention is to help you get the best life insurance and price for your needs and budget.
Don't just buy coverage with a company because it's easy or you know the name. Exploring all your options can not only save you big money, but offer the potential for additional and full benefits.
Additional Due Diligence Before Purchasing Gerber Burial Insurance
Do you know how much life insurance you really need? Do you have a needs analysis that lays our how much life insurance your family would need? Make sure you know this amount before you purchase any life insurance.
So how do I go about figuring out my needs? Start by figuring out expenses directly related to death…final expenses. Next, consider amount needed to cover any remaining mortgage, loans (personal and/or business etc.), credit cards etc. Your family would be stuck with these.
Having enough life insurance so that your family can continue to move on comfortably if you were no longer able to support them can lead to tragedy. Would your loved ones need to hire help? Think about the reality of the changes your family will likely experience.
The sad reality is, more often than not, many families would be in financial shambles regardless of which adult passed on and would have to sacrifice the life that they were living. The right life insurance policy can take care of that problem…very affordably!!
Remember, Gerber Life only allows coverage as high as $25,000 on this policy. While that works for final expense and/or burial costs most of the time, it may not be the full solution if your needs are in excess of $25K. If you have a serious medical condition and need more coverage, you would then take out a second policy with another policy with another carrier who offers the same, guaranteed issue whole life product.
In Conclusion
I am going to slip in a "Disclaimer" here because you should only buy guaranteed issue life insurance if all else fails. Yes, it is easy to obtain, but it is also not the best product for most people unless all other permanent life insurance options have been exhausted.
Be aware… most people age 50 + can easily qualify for a simplified issue whole life policy which costs a lot less…just for answering some basic health questions. Simplified Issue is designed for people with less than perfect health such as senior citizens and offers full, immediate benefits for natural death.
We work with people with health conditions on a regular basis. Health conditions are "normal" among seniors. Let us help you determine what your best options really are.
If you choose to call us, we will want to qualify you for full benefits and the lower premiums. In other words, the hassle free and more affordable options first. If for some reason you cannot qualify for the betters options, we have no reason not recommend Gerber Life burial insurance. Among guaranteed acceptance life insurance offerings, Gerber is very competitively priced. Yes, it is also available here. You may have noticed your could apply inside our instant quoting tool on this page already.
A piece of additional advice…
If you are age 80+ and looking at this for burial expenses, we strongly recommend looking at a prepaid burial plan if you cannot qualify for less costly simplified issue whole life policy. Again, this type of life insurance the is medically underwritten (health question based). As you can see from the Gerber Life review quotes above, it does get expensive as a senior who has reached those years. In our opinion, simplified issue whole life for seniors is the way to go for burial insurance/final expenses at the upper end of the rates.
A prepaid burial plan thru a funeral home should be a strong consideration if you can't qualify based on your health as you approach age 80.
If you are overloaded here and confused about anything, please don't be shy…give us a call.
Gerber Life Insurance is an excellent company that offers excellent financials to support their ability to pay their claims. However, you might consider looking at the other no exam life insurance options on the market today before you act on this information.
Reading Gerber Life reviews has a good way for you to get started. However, the key is to work with a expert like Special Risk Life Insurance to get your best options in front of you and get the job done right. We have access to all the top life insurance companies including Gerber.
As "mature" adults, we know what is coming down the road for us. Make a pact with yourself to take action now. Whether that is a online request for life insurance coverage one this page, a phone call or an email, keep the process moving. Life insurance only gets more expensive as you age. Get the process started if you need coverage…lock in your lifetime rate as soon as possible and protect those most important to you.
We would be glad to answer any and all of your questions to your satisfaction.  It is our goal to help you get the best rates and coverage possible.  Take the next step and ensure your family will never be left in a financial crater.  Let us know how we can help. 269-230-3464.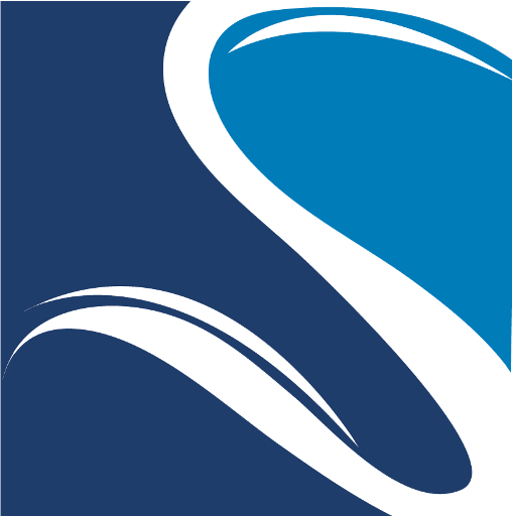 Michael is a licensed and veteran independent life and health insurance agent who specializes in guiding people with even high risk conditions thru the insurance process. He is passionate about helping individuals and families get their unique financial protection needs met, providing his experienced based advise and delivering affordable and dependable coverage people and families can count on.