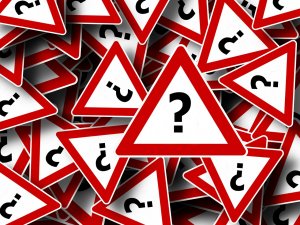 There are 7 health classifications you can land in when applying for life insurance. Some of them are for low risk applicants while some are high risk life insurance applicants. When you apply for life insurance, you want to make sure you are applying thru an independent life insurance agent/broker not someone selling auto insurance. Being put thru to the wrong insurance company may result in being overcharged, having reduced benefits or even being decline. If you want your best offer, life insurance requires a specialized agent and an experienced team who handle even the toughest cases. To get online life insurance quotes, you'll first want to have an understanding of how to classify yourself first. Life insurance cost is based on your age, overall health, lifestyle, driving record and prescription history.
With our Instant Quoting Tool on this page, you must select the length of coverage from the drop down menu labeled "Type of Insurance." This is term life insurance. For permanent, protection chose "lifetime" coverage. Lifetime is, guaranteed universal life insurance policy.
Running Your Online Insurance Quotes
Do you need lifetime life insurance coverage or just for a certain number of years? This is a very important decision. Level term life insurance is for a defined period of time, in years. After the "term" ends, the policy price goes up exponentially.
The better health class your qualify for the lower your premiums. Additionally, some of the lower life insurance classifications could result in lower available benefits due to higher perceived risk to the insurer. This final cost of life insurance is determined after the insurance company underwriter has evaluated you complete application. The online life insurance quotes are accurate it is how the particular insurance company views you as an applicant is the key.
Our Life Insurance Health Classifications on This Site
Preferred Plus – These are people in A-1 health. Everything in this applicants life is in order – health and family history, driving record and height/weight. If you believe you might be in this classification, you may just fill out the quoting calculator in the sidebar. If you may be a few extra pounds on the heavy side (be honest with yourself) you may reflect this by using the drop down menu under "Health Class" and select Preferred or Standard Plus. Preferred or Regular Plus can be used for very moderate risk issues, but these are numerous to elaborate on here.
Regular – For people with an average life expectancy. Find the "Health Class" drop down menu on the sidebar Quoting Tool. Select "Standard" from that menu.
Mild Substandard – You have a significant and medically diagnosed health condition or are considered high risk for other factors. Add 50% to the "Standard" premium. Click Here for a Quote
Median Substandard – You have a more significant and medically diagnosed health condition or conditions. You may be considered high risk for other factors such as lifestyle or employment. Add 100% to the "Standard" premium. Click Here for a Quote
Strict or Severe Substandard – You have a very significant medical condition or multiple conditions. Add 150% to the "Standard" premium. Click Here for a Quote
Graded Death Benefit – If your risk is impaired to the point you cannot apply for traditional life insurance, you still may be qualified for a graded benefit life insurance policy. These policies are designed for people with significant health conditions. A graded death benefit policy has reduced benefits the first 2-3 years (depending on the life insurance carrier) after it has been issued. Click Here for a Quote or simply call us at 269-230-3464
Decline – If you are in poor health due to a serious medical condition that was unable to be medically underwritten you can still obtain life insurance by purchasing a Guaranteed Issue (Guaranteed Acceptance) Life Insurance Policy. This is a no medical question and no medical exam application. The full benefits are not available to the beneficiary for the first 2-3 years, carrier dependent. Call us for details at 269-230-3464, to verify your alternative options to save money. If you would like an online instant quote for Guaranteed Issue Life coverage here is the here is our final expense whole quoting tool. Select "Poor Health" which will lock this type of coverage.
If you have any question as to what life insurance health classifications you should use with the online insurance quotes, give us a call. We'll sort it out for you. 269-230-3464