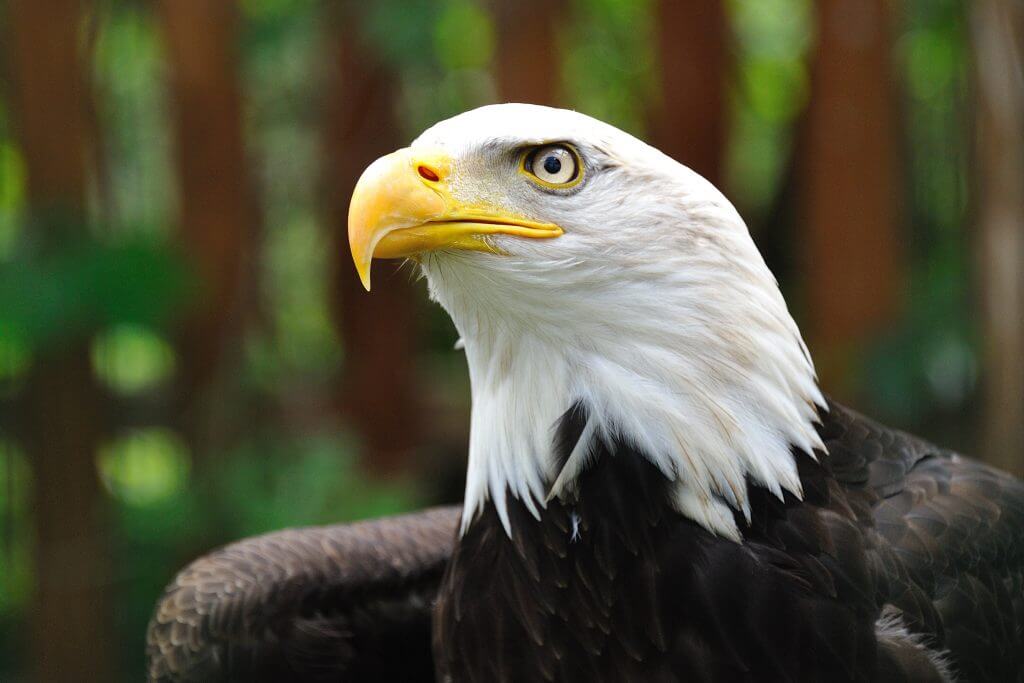 The Legal and General Life Insurance Companies Of America
Are you are doing your due diligence on a life insurance company that was suggested to you?  Checking into Banner Life Insurance reviews is a good way to get the scoop on this company.
Plenty of people aren't familiar with them. Banner Life does not advertise like a lot of the other insurance companies. Companies like State Farm, Geico and Allstate have huge advertising budgets. Guess who pays for those fancy commercials we all see by the way?
That's right!!
That is how and why consumers come to trust a company…familiarity.
But, what actually determines which life insurance company is really the best? Truth be told, there are a number of "best" life insurance companies out there. The three former companies would not make our top ten regardless of how well known they are. None of them are serious life insurance companies. Their focus is on Property and Casualty insurance, not the lives of people.
Banner Life is one of the primary life insurance companies we work with among dozens of others. Take that statement to heart as we move into our review of this company.
2018 Review of Banner Life Insurance Company
Banner Life has been in the life insurance business for over 60 years. It however, has not always had the same name.
Banner Life History
The company is owned by Legal and General America, a holding company whose founders go back more than 180 years. Legal and General Group, PLC founded Legal and General America in 1981 and purchased Government Employees Life Insurance Company, changing its name to Banner in 1983. Legal and General Group also purchased William Penn Life Insurance to be a subsidiary of Banner Life in 1989.
Both of these insurance companies underwrite and issue all of the policies issued by Legal and General America with the same common name, Legal & General America.
Legal & General Group is the 7th largest insurer in the world according to the 2017 A.M Best findings.
Banner Life Insurance Rating
Depending how many Banner Life Insurance reviews you have already read, you may learned that A.M. Best also continues to rate Legal & General America as an A+. This is a financial rating given to only a very limited number of life insurance companies and signifies top tier financials. Rest assured, Banner has the coffers to make sure all claims are satisfied.
The Pro's of Banner Life Insurance
If you are in less than perfect health, odds are, Banner will be an option at the top of the list for you. That is, if you are after "cheap" or low cost life insurance anyway.
Banner Life has a history of being very competitive or at the very top for people who fall into the standard and table rate classes (risk). Even in 2018, the company continues to have flexible underwriting and excellent pricing for those in less than perfect health.
If you are living with sleep apnea, diabetes as examples, we usually see favorable outcomes for our clients and Banner. If you suffer with AFib, you will find Banner to be very liberal for that as well.
Banner Life's Top Products
OPTerm Life Insurance is their most frequently purchased life insurance product. It is a term life insurance policy for those needing financial protection of a defined amount of time such as those raising a family. Term life insurance is typically sold for terms of 10, 20 and even 30 years.
Banner has both renewable and convertible term life available
Renewable policies to age 95. Competitors max is 90
Life Step UL (Universal Life Insurance) from Banner Life
Designed to be Permanent Insurance.
Includes a level premium option that guarantees your policy will remain in force till age 121.
You can also take a short pay option in which allows you to pay the policy up before retirement that will guarantee coverage for life as well.
$50,000 minimum amount of coverage is less than the majority of insurers. This is a great feature for those that need a smaller policy. The majority of carriers start at $100,000.
Guaranteed Universal Life Policy (GUL)
This is a great feature of Banner. Their $50,000 minimum face amount GUL policy. Many people do not need larger policies and Banner Life fits in very nicely with a policy that you will not outlive, with a benefit amount that never goes down, and level premiums for life. Very affordable, but permanent coverage.
Underwriting Health Conditions
Banner Life is very relaxed in the evaluations of different health ailments. We will often send in anonymous requests to Banner underwriting for people with AFib in their medical history. This is part of our shopping process to see who is likely to get our client the best rate when their is a special risk such as a medical condition.
Banner usually comes in with a better rating than other carriers we will prompt for Atrial Fibrillation cases. The premium is usually much more affordable when working with Banner under this particular condition among a few others. Getting a "standard/regular rating" versus being "table rated" makes a huge difference in the cost of policy ownership.
This is the value of working with Banner Life certainly, but remember, your agent must have the access to these carriers, and experience of negotiating cases like these to get the better rating. Only the better agents are going to deliver like this. It takes time to go the extra mile to save clients that kind of money. It takes the extra attention.
Other Conditions Banner Life Shines In
Banner Life Insurance is very reasonable with tobacco or nicotine users. After 3 years of no use, if all else is in order, you can qualify for preferred plus rating. This is something that most insurers require a minimum of 5 years of no use to consider.
High Cholesterol treated with medication that is completely controlled can potentially still qualify for a preferred plus rating. Very few companies will allow anything but a preferred rating
Controlled High Blood Pressure – If you are under medication, banner will consider preferred plus rating. Again, most companies will not consider anything but preferred.
Anxiety of Depression History – Applicants can qualify for preferred rate if the condition is well controlled.
Sleep Apnea is favorably underwritten with Banner. More so than other carriers.
Asthma – If you are on two or less medications and all else ok, Banner will consider you for a preferred rate class. Typically, this is a standard rate class with most other carriers.
Diabetes or Diabetic Life Insurance applicants can actually obtain a standard plus rating with Banner. Most competing companies offer a best case of standard rates.
Family History – Banner is one of the best insurance companies at underwriting cases with family history of medical conditions. Family history will play into any medically underwritten policy out there. Banner Life seems to be less focused on the family versus the applicants own history. They are liberal if you have a family history of health problems.
3 Other "Big Name" Insurers vs. Banner Life Insurance Company
Below are a few of the other carriers comparable to Banner. However, they may not be best suited for your needs. It is always in your best interest to speak to a professional regarding he suitability of particular product and company. There may be finite differences in your history where one or even none of these companies is appropriate
MetLife – We often push diabetic cases for Type 1, insulin dependent cases towards both Banner Life and MetLife. Other details of your history will however influence recommendations
Protective – Protective is consistently a top competitor for low cost life insurance. Their underwriting, like Banner makes them a great option for a good number of applicants.
Prudential – When we need to save your age, we may suggest Prudential versus Banner. Banner Life will use your nearest age, not your actual age. With a large policy and many years of payments, this can mean a lot of savings.
The Cons of Banner Life
Ladies and gentleman, there really are not any cons to speak of. Banner life is a top tier, hard core life insurance company with excellent products. There are plenty of junk policies out there. Banner doesn't waste the time of reputable agents with low quality, overpriced offerings found elsewhere.
Banner a Diamond in the Rough?
An important point to remember is that Banner Life is one company of literally hundreds of life insurance carriers. You can't, however, limit yourself to one company. Banner Life and William Penn Life Insurance Company have created life insurance that applicants can certainly count on, but it does take someone with the right skill set to work thru this with you especially if you have above average risks for coverage. Sometimes insurance companies see applicants in a different light than we see ourselves. It is great to have options.
If Banner does not offer a premium acceptable to you, we can continue shopping for offers from other insurance carriers. We just arrange to have your paramedical report forwarded to another insurance company that may be more inclined accept you most favorably.
Is Banner One of the Best Life Insurance Companies?
Based on the low rates for healthy people, aggressive underwriting practices, claims paying ability (financial rating) and finally reputation, I don't believe that anyone should doubt that Banner Life Insurance Company isn't one of the top 5 life insurance companies in the country. Whether it is the #1 option for you is going to be strictly a personal matter based off your specific needs. Most people will not be able to do much better than this first rate company who we are glad to have as an option for our clients.
The Conclusion to Our Banner Life Insurance Review
I probably telegraphed this in my review long before this, but Banner Life Insurance Company is a personal favorite of mine. Does that make my review biased…I will let you be the judge.
Remember, there are plenty of good life insurance carriers out there ready to fight for your business.
As you sift thru different Banner Life Insurance reviews, I think you will find one thing in common. As a company, they are well liked, period. They have an excellent reputation for affordability, medical underwriting, financials and their claims paying. Complaints against them are very low.
The last term life insurance I took out over a decade ago would have been with Banner, but was edged out by a small carrier owned by Protective Life Insurance Company. My personal case qualified me for preferred plus. I got those ultra low rates. Lucky me!!
Almost took Banner anyway, but…I pinch pennies. If I were to be captive with one company, Banner Life would probably be my single choice. Fortunately, we have access to dozens of fine life insurance companies so I will never have to limit my clients or this company to cases better placed elsewhere.
Today, people are busier than ever…often by choice. Money is tight for many and having access to affordable, quality life insurance companies like Banner Life is very important to the average person. People want to buy when coverage that is dependable, yet very affordable.
What a good, independent agent or broker does for you is give you those options instead of leading you into something that is not in your best interest. That is the power of having an advocate who's interest is you, the client and not the big insurance company or a sales quota.
We try to help you gain the comfort you need to move forward with your decision on life insurance. Not everyone needs coverage, nor is it always in their best interest. Make sure you have a good reason or need to have it.
Not sure? Ask.
We can and will be here to help you out with any other questions you have. If you know you need coverage, take action now. There will not be a better time. Life insurance goes up in cost as you age. Lock your rate in now before something changes. Let Special Risk Life be your guide and advocate. 800-598-6445