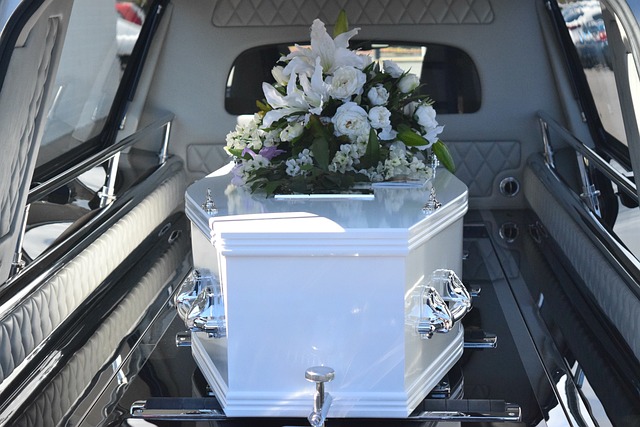 Planning for that final day of life is hard to do. No one likes to think about it any longer than required. Need the right kind of life insurance to protect or leave a gift for your loved ones? A common decision item is picking the best burial insurance from the companies that offer this type of whole life coverage.
Now, the best burial insurance policies are always going to require some health history questions. No way around that. Don't confuse "no exam" with no health questions from a life insurance professional.
No Exam Burial Insurance For Seniors
The good news is, all of these burial insurance companies below have no exam, needles or doctors records to be approved. All applications are processed very quickly. We will also include one carrier below that is only necessary for those people who are considered high risk life insurance candidates.
What makes this policy different?
Well, this is a no health question policy.
Here is the tradeoff with no health questions though…
The policy does have a limited death benefit the first 2 years. All guaranteed issue policies regardless of the insurance company have at least a 2 year clause written into the contract for this. There are NO exceptions.
Combine this with higher premiums… this is not our first recommendation unless absolutely necessary to get you or a family member insured. The vast majority 85+ percent who apply with us, do not need guaranteed issue whole life insurance but this option is available to anyone who can legally consent to insurance age 50-80.
Below are the top, no exam burial insurance companies as we see it. They are in alphabetical order rather than any any special preference.
To define "top" we are using the following criteria:
No Medical Exam or Paramedical Required
Very Competitive Premiums
Price never goes up, death benefit never goes down
Easy to Apply For Over the Phone or With Use of Email
Offers Social Security Billing
All are Permanent, Whole Life Insurance
Accept Applicants in Less than Excellent Health
Have High Placement Ratios
Immediate, Full First Day Benefit Policies (First Day, Full Coverage) Unless Otherwise Stated
American Amicable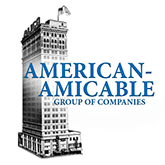 The American Amicable Group of Companies has been offering life insurance since 1910. Located in Waco, TX they have been around the block more than once. Am Am has earned themselves an "A rating" with A.M Best which is very noteworthy. Excellent financials is always a plus. American Amicable also offers 3 different burial plans. We recommend the 2 top tier plans. Policy amounts of $50,000 are available. American Amicable's application and underwriting department offers what we consider the best in the final expense life insurance business. As long as you have a telephone to speak with us, you can apply right over the phone for this competitive and highly rated life insurance company. You don't need any email, cell phone or other device to get insurance with this carrier.
Gerber Life Insurance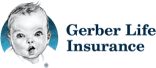 If you need a no health question, guaranteed issue whole life plan, Gerber is for you. Yes, this same company the offers the "Grow Up" life insurance policy for babies. The parent products company does market the famous baby food many of us were fed early on in life. Gerber Life Insurance entered the business in 1967 is located in Fremont, Michigan. Gerber Guaranteed Life Insurance is very competitively priced and beats Colonial Penn's "Guaranteed Acceptance Whole Life" any day of the week. This burial insurance product is best for those applicants who has a very high risk profile. Take not, no question life insurance does not have full, immediate death benefits for natural causes of death initially. The insured must live thru the first 2 years to get the full death benefit amount at which time the policy will automatically increase to full value.
Guarantee Trust Life (GTL)

Sometimes we determine that an applicant has rocky health or may have been diagnosed with Congestive Heart Failure. GTL to the rescue. This company has been in the business since 1936 and has an "A- rating from AM Best. With their final expense insurance policy called "Heritage Whole Life" you can't get a good policy even if you have had several health misfortunes that most other companies would decline. Priced fairly, this Graded Whole Life insurance policy is one of our go to carriers in difficult health situations. This is not a full, first day benefit policy. It has graded clause in it. During the first two years it builds up to the full lifetime benefit amount.
Liberty Bankers Life (LBL)

Liberty Bankers Life Insurance Company is a life insurance company very focused seniors. The company started out in 1958 and is based in Dallas, TX. AM Best upgraded this carrier to "B++" in the few years. This means that they do have a very good financial report as well. We recommend their "SIMPL Whole Life product. Their is a "preferred" and a "standard" rate for this product. What we like about this particular plan an carrier is their consistent placement, low premiums and very fair underwriting for such an affordable, top tier burial insurance policy. They also consider applicants from age 18-80 up to $40,000 of coverage.
Prosperity Life (S. USA)

While Prosperity Life may not be the oldest company of this short list being formed in 1939 they are certainly not lacking in financial strength. They are rated "A" by AM Best which means their financial condition is excellent. You should should have not concerns whether they can pay their claims. Prosperity Life, S. USA offers 2 excellent burial insurance plans and competitive rates. If you are a chewing tobacco user, this may be the carrier for you. Excellent coverage though the application does require email and/or a smartphone to complete.
Royal Neighbors of America (RNA)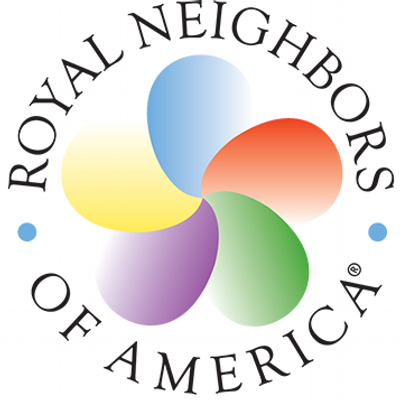 One of the oldest insurers on this list is Royal Neighbors of America. RNA is a fraternal benefit society which began business way back in 1895. AM Best rates Royal Neighbors a solid "A-" so it is fair to say this company is here to stay. Offering some of the best whole life insurance offerings for people age 50-80 and one of the easiest applications. This high placement burial insurance company can be excellent for either excellent health candidates or those who have have had some health struggles along the way.
SBLI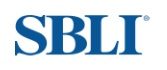 Founded in 1907, SBLI (Savings Bank Life Insurance of Massachusetts) has built up a reputation for being a no frills, affordable life insurance company. In late 2022, they entered in Final Expense Insurance market with a very affordable burial policy combined with a outside funeral concierge service. The funeral concierge takes over when that day comes. Your beneficiary can make one call to notify them of their loss. This is arguably one of 3 best burial insurance companies available. Why? With SBLI's Living Legacy final expense insurance, you have Sequoia Funeral Concierge paid for in your policy premiums. Sequoia will negotiate and arrange your wishes for the lowest cost with the funeral homes in your area on behalf of the family. This greatly reduces the emotional stress at a very tough time. The is really a proprietary product that other carriers cannot match at this time. This is not widely available. Select agencies and agents can offer this plan. We are one of them. SBLI has one of the highest placement ratios and fairly liberal underwriting (easy to qualify for).
Other Best Burial Insurance Companies Worth Noting:
While this list includes several funeral insurance carriers, it is worth noting that not all life insurance companies offer burial insurance policies. No exam life insurance is designed for less than perfect health and also requires carriers that understand the needs of people 50-90. Burial Insurance policies are often $50,000 or less. Many life insurance companies do not underwrite smaller policies and or will mandate paramedical exams to verify health of the insured. Other companies that do offer final expense insurance do not offer Social Security Billing are hard to qualify for or have a lower placement ratio (underwriting approval). Others, because of their application technology, require a computer or a personal visit from an appointed agent who can assist you on his or her computer.
However, I would point out that we do write a lot of business with these other good final expense insurance carriers:
Mutual of Omaha – Pro's: Good pricing, multiple policy tiers. Con's: No S. Security Billing
Sentinel Security Life – Pro's: Good Pricing, Telephone only app. Con's: No S. Security Billing
Transamerica – Pro's: Accept a lot of prescriptions that other carriers do not. Con's: Requires a computer or tablet to sign application
Trinity Life/Family Benefit Life – Pro's: Price Buster, Liberal Underwriting, instant decision. Con's: Time consuming phone interview, extensive prescription review
AIG – Pro's: Accept Credit or Debit Cards, Guaranteed Issue Policy. Con's: 2 Year Limited Benefits
Recap: Best Burial Insurance Companies
While this is not the full extent of the final expense life insurance carriers we work with, these are the easiest to recommend to you based on the criteria mentioned above.
Applying for medical approval for a policy for coverage takes 15-40 minutes of your time depending on you having all the necessary info necessary to apply. For example, do you have your beneficiary's info such as date of birth, address etc? If you have these details applications move quickly and smoothly. Once completed on your independent agents end, the application can be signed and submitted. Once received by the carrier, electronic underwriting decisions can be almost instant to 5 business days or so if a underwriter needs to make the decision manually.
All the carriers in our list of the best burial insurance companies do not require any medical exam but you will still have to qualify based on your overall health history. The only exception would be the likes of Gerber or AIG guaranteed issue. Please review why we do not recommend this path unless it is necessary.
Hope this has helped you take action towards taking care of those you love the most. Please feel free to leave comments below or give us a call if you need help with your end of life planning. 269-230-3464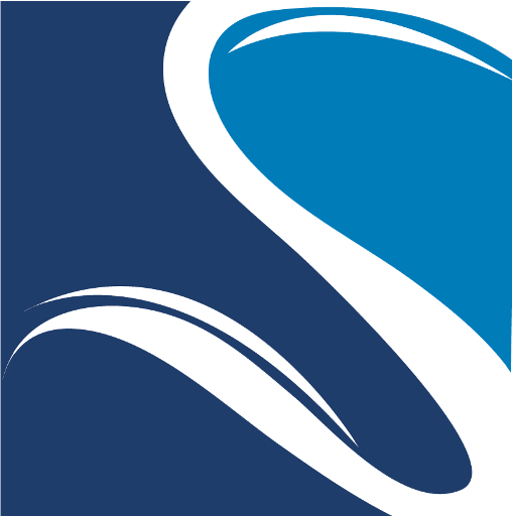 Michael is a licensed and veteran independent life and health insurance agent who specializes in guiding people with even high risk conditions thru the insurance process. He is passionate about helping individuals and families get their unique financial protection needs met, providing his experienced based advise and delivering affordable and dependable coverage people and families can count on.