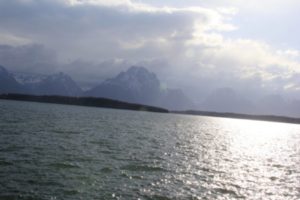 No Medical Questions Life Insurance
If you have been searching for life insurance with no medical questions, you've just discovered guaranteed issue whole life insurance.  It is designed for seniors and individuals typically 50-80. The insured individual must be legally able to consent to the insurance.  Power of Attorney (POA) is not acceptable to any insurer at this point, sorry.
With that said…
What you will find most common among the polices issued as "Guaranteed Issue" are the following attributes-
No medical exam required
No medical questions – Yes, including someone with terminal cancer, HIV/AIDS, or Alzheimer's Disease can qualify.
Reduced Death Benefit for the first 2 to 3 policy years – Accidental deaths do pay out the full face amount.
Whole life insurance and guaranteed cash value accrual
You cannot currently be confined to a nursing home or skilled nursing care facility.
How You Can Get a Quote
To get a no medical questions life insurance quote, use our instant quoting widget/tool on this page. It is there for the convenience of individuals browsing our site. If you would like pricing on life insurance with no health questions, select "Poor" under the "Health Classification" drop down menu. This will lock in guaranteed issue, no medical question policies from all the top life insurance carriers.
However, you may find that is better to get a risk assessment from us first. You may not need to pay higher premiums that are part of having no medical questions on your life insurance application. For the fastest service, call us at 269-230-3464. We do our best to provided a personal quote. Getting pre-qualified for high risk life insurance can take a bit more time to sort out.
Should I Buy a No Medical Question Whole Life Insurance Policy?
Best advice, a guaranteed issue life insurance policy should be the absolute last resort. It is generally for people with very serious medical conditions or other high risk classifications.
If you decide you want a life insurance with no health questions, understand you will have to pay a considerably higher premium and except a 2 year limited benefit period in which your loved ones will receive return of all premiums plus interest. NO life insurance company waives this period or has premiums that compare with medically underwritten life insurance.
As far as the interest paid…
It is often 10% per year depending on the insurance company.
Once the 2 years has expired, the policy is like any whole life insurance policy, your premiums are level for your lifetime.
We would recommend you exhaust other whole life insurance options before purchasing. Call us, we can help you sort this out.
Before You Decide Guaranteed Acceptance Life Insurance Sounds Good, Let's Be Sure You Can't Qualify for Something Less Expensive
There is not much sense in paying for lower benefits at a higher cost, right? A good percentage of people in high risk situations can still qualify for a no medical exam, simplified issue life insurance policy, versus more expensive "guaranteed issue" life insurance coverage.
We have insured tough cases with medically underwritten policies (has some health history questions) plenty of times. Diabetes types I and II or folks with a preexisting medical condition situation… a heart attack history, heart transplants, stroke history, previous cancer history, rheumatoid arthritis, MS, even applicants well over 300 pounds and the list goes on.
We encourage you to avoid "no medical questions life insurance."
Be well aware…
Health conditions are one of our specialties and we like working for the underdog…to save you money and obtaining the best coverage possible for you and your family!
Just for starters… if you can answer all of the following questions with "NO", then you are a good candidate for a graded benefits policy, and don't need to be paying the extra cost of guaranteed issue.
1) Have you been diagnosed as having or been treated by a
Physician for:
a. Human Immunodeficiency Virus (HIV), Acquired Immune
Deficiency Syndrome (AIDS) or AIDS Related Complex
(ARC)?
b. Alzheimer's disease or Dementia, Amyotrophic Lateral Sclerosis
(ALS), mental retardation or Down's Syndrome or do you
require the assistance of another person for dressing,
bathing, toileting, or mobility or do you use an oxygen tank?
2) Have you, within the past 2 (two) years:
a. Had a heart attack (myocardial infarction) or stroke
(cerebral vascular accident)?
b. Have you or are you now awaiting an organ or bone marrow transplant
(except as a donor)?
c. been diagnosed with cancer, received or been prescribed
radiation or chemotherapy or have you received or been
prescribed dialysis?
d. Been confined to or been advised by a licensed medical
professional to be admitted to, a nursing home, hospice,
extended care or special treatment facility or are you now
hospitalized?
e. Used controlled substances such as cocaine, heroin, amphetamines,
barbiturates or hallucinogens except as prescribed
by a physician or been treated for or been advised
by a physician to seek treatment for drug or alcohol use?
f. Been advised by a licensed medical professional that your
life expectancy is less than 24 months?
g. Had more than one DUI (DWI) violation, been convicted of
a felony or are you now on probation?
If you were able to answer "NO" with no sugarcoating to all the questions above, call us at 269-230-3464 to get a graded death benefit quote or use of instant quoting tool on this page by selecting "Decent Health" in the tool drop down menu.
You may even qualify for more even more affordable, permanent coverage by answering a few more health questions. The best way to see if you qualify, is simply give us a call.
If You Answered "Yes" to Any of the Above Questions…
With any "yes," in the questions above, we may need to consider a guaranteed issue life insurance policy.
If you are age 75 or older and have a terminal illness or medically uninsurable condition, we recommend that you consider a prepaid burial plan with a funeral home. Guaranteed Acceptance Whole Life is quite expensive at these ages particularly for me.
Now, if you or a love one have been diagnosed with Alzheimer's, Dementia, terminal cancer or have kidney failure, this is the type of life insurance for you.
What if I've been Declined for Life Insurance Already?
If you've been declined coverage by multiple insurance companies, you may find that life insurance with no medical questions is your only answer. This should only be determined by a licensed professional independent insurance agent/broker. This individual will shop for the right product and company that can offer your the financial coverage you want.
Even if you have been declined multiple times…who have you been working with? Coverage should be shopped out to the right companies and policy types you can personally prequalify for.
Folks, my recommendation is always to apply for the least expensive type of coverage you are able to prequalify for. That is the point of this article. With that said, these are very sound solutions for your needs and have the benefit of no medical exam and the ease of issue to boot.
Just about anyone can qualify.
Guaranteed Issue Life Insurance Conclusion
Be careful of the product, carrier or agent you place your business with. More often than not, we come across people who have bought, were "sold" or did not understand what they were purchasing and the family ended up in a bad situation financially. There are some big name life insurance companies that push guaranteed acceptance coverage on TV. High paid endorsers are no life insurance experts and employed to divert your attention from the product limitations.
Guaranteed issue coverage is the least affordable type of life insurance. It always has the most limitations of whole life insurance policies regardless of the insurance company. You may have heard it is "affordable." Compared to other types of whole life insurance, it usually is not. The value of ownership is lower.
Many well trusting consumers are sold overpriced, lower benefit policies. Realize no health questions life insurance equals reduced benefits for the first 2-3 years of your coverage. Your beneficiary will not receive anywhere near the full death benefit unless you pass away from an accident during this period. Be sure you understand…insurance companies cannot give you full benefits with guaranteed acceptance life insurance as there are no health questions to evaluate your as a risk. Since they cannot assess you accurately as a risk, put a higher premium and limited benefit on the first couple years to negate the risk.
You might consider reading our review of one common television advertiser of guaranteed acceptance life insurance. Yup, we all know them, Colonial Penn. That review is located here. I'm sure you will be pleasantly surprised to find out how much there is to be saved by working with a professional who can actually shop all the top life insurance companies and find you the right policy, affordably. This will be someone who works for you to find you the best solution instead of encouraging the most expensive form of coverage.
You may benefit by looking into your life insurance options a little deeper. Look into by looking into a final expense life insurance policy. With that said, I would recommend taking a look at this article to gain a little more senior life insurance knowledge and the more affordable options with full benefits upon acceptance.
We are here to help you protect your loved ones and saving you your hard earned money. Please call us at 269-230-3464 for your free consultation, quote and the coverage details. Any application for coverage can be complete painlessly phone with no hassles when you are ready.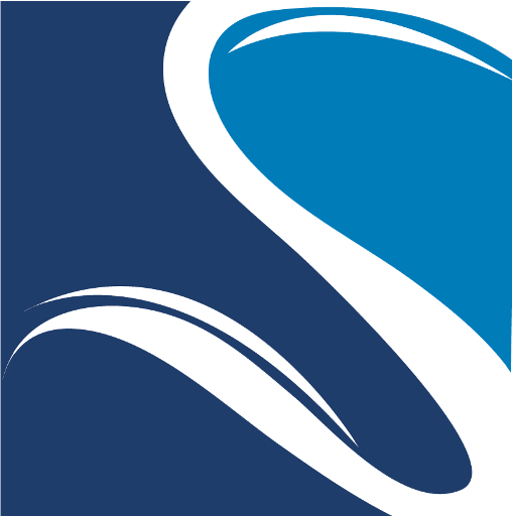 Michael is a licensed and veteran independent life and health insurance agent who specializes in guiding people with even high risk conditions thru the insurance process. He is passionate about helping individuals and families get their unique financial protection needs met, providing his experienced based advise and delivering affordable and dependable coverage people and families can count on.